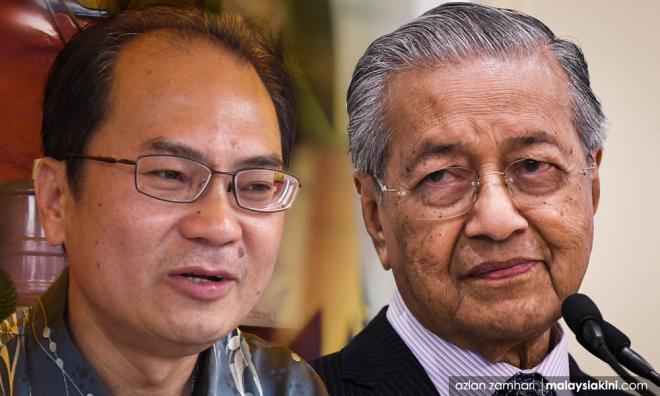 Although DAP central committee leader Ronnie Liu recently found himself in the limelight for his sharp criticism of Prime Minister Dr Mahathir Mohamad, the premier's stance on the communist leader Chin Peng's remains now wins praise from the DAP leader.
At an event in Kajang
commemorating
the 30th anniversary of the Hat Yai Peace Accord today, Liu said Mahathir's stance should be lauded.
"Although I like to criticise the old man (Mahathir), I think he did the right thing on this matter," he told an audience of 300 people, mostly elderly folks.
Liu had likewise praised former inspector-general of police Abdul Rahim Noor and Mahathir's media advisor Abdul Kadir Jasin for their views on the issue.
Although many speakers had taken to the stage at the event, Liu was the only one to address the recent imbroglio over Chin Peng's remains.
At a press conference on Thursday, Mahathir had noted that other Communist Party of Malaya (CPM) leaders had been allowed to return to Malaysia without fuss following the signing of the peace agreement, and
questioned
the motives of those who played up the repatriation of Chin Peng's remains.
At a meeting for the Muslim Welfare Organisation, the premier expressed displeasure towards the
apathy
of Muslims who focus on "trivial" issues such as Chin Peng's remains instead of other pressing matters.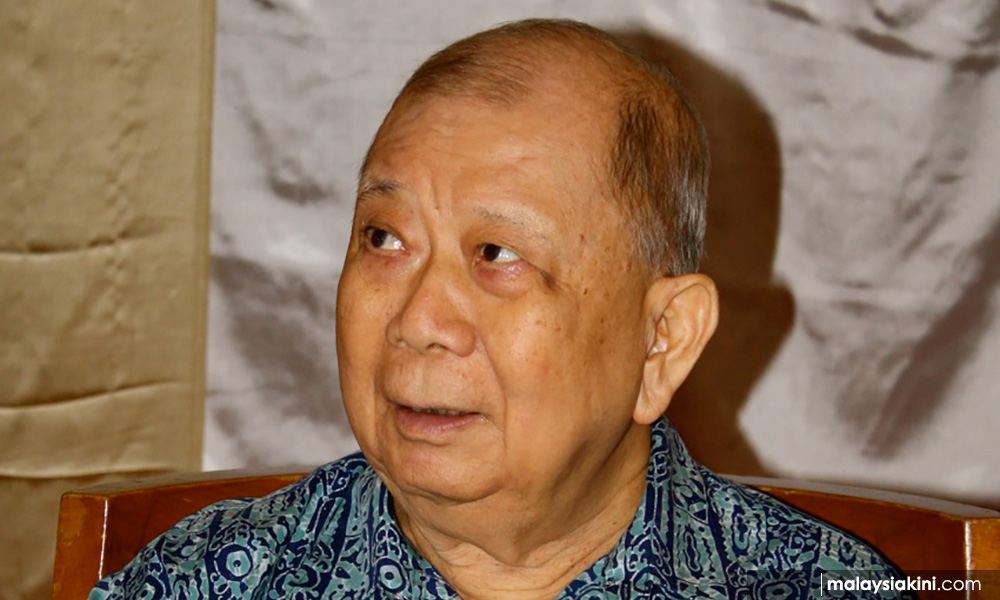 Rahim, who led the police Special Branch during the communist insurgency headed peace negotiations with the CPM, had said there is no issue with the return of Chin Peng's (
photo
) ashes because the CPM is
no longer a threat
.
Kadir had backed Rahim in a
blog post
published on Friday, saying those who disagree should read the history surrounding the peace treaty.
Chin Peng - who was the CPM secretary-general - had
died
in Thailand in 2013.
However, a group had taken his cremains across the border and
scattered
his remains in the jungles of the Titiwangsa mountain range and the sea near Lumut, Perak. Various government officials had said the government was unaware of this development and police are investigating those involved.
The return of Chin Peng's cremains had triggered
outrage
amongst some parties when it was disclosed to the public nearly two months later on Nov 26.
Liu had previously courted
trouble
for criticising Mahathir's leadership in his
article
"Mahathir: The Paper Tiger" published on Oct 22.
DAP organising secretary Anthony Loke
condemned
Liu's statement as an act of sabotage and then referred Liu to the disciplinary committee, while several Bersatu leaders called for Liu to be sacked.
Bersatu Youth chief Syed Saddiq Syed Abdul Rahman had gone as far threatening to declare "
open season
" against DAP if Liu does not apologise, or if the DAP disciplinary committee does not take action against Liu.