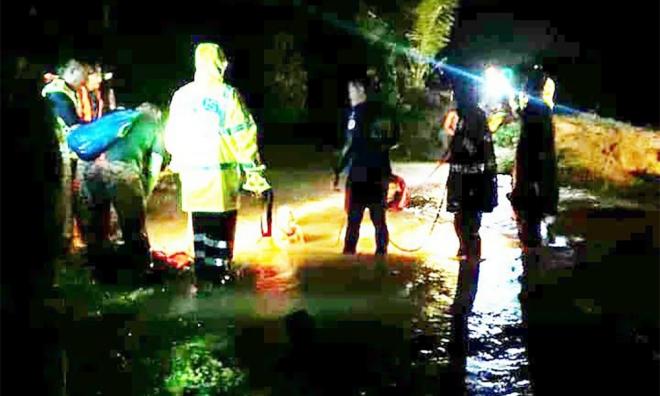 A seven-year-old boy in Kelantan is feared to have drowned after being swept away by floodwaters.
NST reported that Muhamad Eilham Hasmadi had accompanied his father to lay a fishing net near a paddy field yesterday evening when he reportedly fell into a drain and was swept away.
An emergency call was made at 20-minutes later at 6.40pm after which a rescue operation was launched
Pasir Putih Fire Services and Rescue station operation chief Azhar Elmi Mustofar, however, said they have yet to locate the child.
"The operation had to be stopped at about 10pm due to the bad weather. We resumed our operation at about 8 this morning," he said.
Monsoon rains triggered flooding in Kelantan starting Friday.
As of this morning, more than 5,600 people in the state have been displaced by the deluge. - Mkini