The Federal Court has upheld an Election Court ruling that nullified Anifah Aman's (above) 2018 victory for the Kimanis parliament seat.
This paves the way for a by-election to be held in the Sabah Parliament seat.
According to a
Bernama
report, the decision was reached by a five-member bench led by Chief Justice Tengku Maimun Tuan Mat, where they unanimously dismissed Anifah's appeal to set aside the Election Court
ruling
.
Justice Tengku Maimun said the Election Court judge had not erred in the finding of facts.
She said there were discrepancies in the conduct of the election process and widespread non-compliance of election laws, which had affected the outcome of the polls.
The other judges on the bench were Chief Judge of Malaya Azahar Mohamed; Chief Judge of Sabah and Sarawak David Wong Dak Wah and Federal Court judges Rohana Yusuf and Nallini Pathmanathan.
Meanwhile, in an immediate reaction, Anifah cried foul over alleged injustice in the federal court ruling.
He said three of the judges in the Federal Court panel had previously allowed the appeal of his opponent from Warisan, Karim Bujang, last year, and thus were not neutral.
"On my instructions, my counsel Ansari Abdullah had applied for the three judges to recuse themselves from hearing my appeal on three grounds.
"They have sat in the previous appeal and had, therefore, formed an opinion on the same election petition and are therefore not neutral; the practice and convention is that no Sabah judges will adjudicate on election petitions filed in Sabah; and several grounds of today's appeals are related to the decision of the previous panel," Anifah said in a statement.
Anifah said he would make a decision on his next course of action after discussing with his supporters.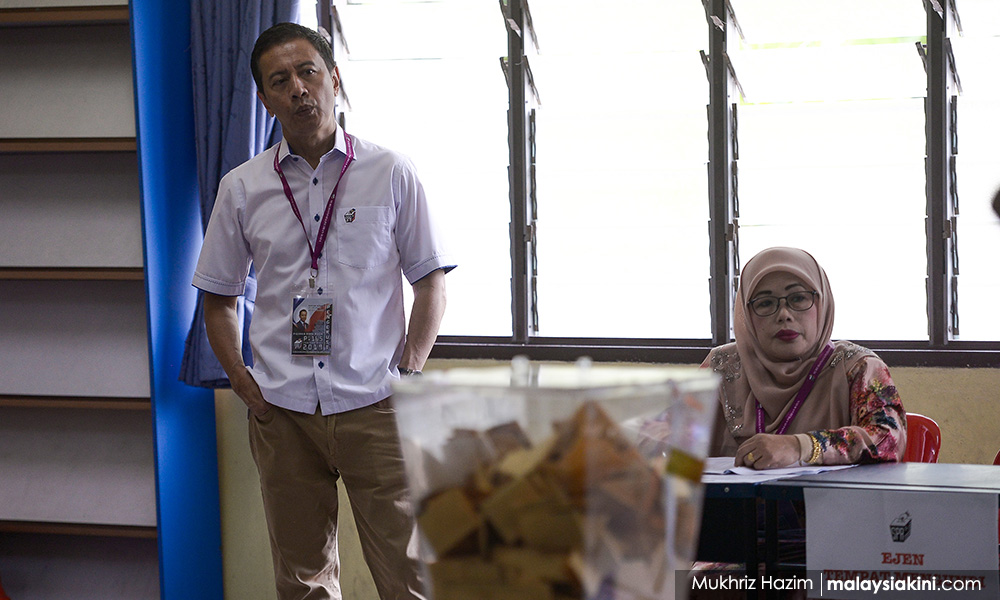 Election Commission (EC) chairperson Azhar Azizan Harun (above, left), when contacted, said they accepted the decision and would start preparing for a by-election in Kimanis.
"Yes, I have been briefed by our legal officers that the Federal Court has dismissed the appeal in the Kimanis case.
"This means that a by-election has to be conducted within 60 days from the date EC receives a notice from the court on its decision," he told Malaysiakini.
Asked on when EC would meet to discuss the dates for nomination and polling day, he said it would be held between four and 10 days after they receive notification from the court.
Azhar said the commission would also improve their services, so as to prevent a recurrence of incidents where non-compliance of electoral rules had affected an election result.
"EC accepts the decision, and will take necessary measures to prevent a recurrence of such incidents, where electoral rules were not complied with and affectting an election result.
"Even before this, the Election Academy, which is responsible for training election workers, had been ordered to give emphasis to such issues.
"It should also be noted that since the 14th general election, there has been no allegation of electoral law violations by an election worker during the nine by-elections that have been conducted since."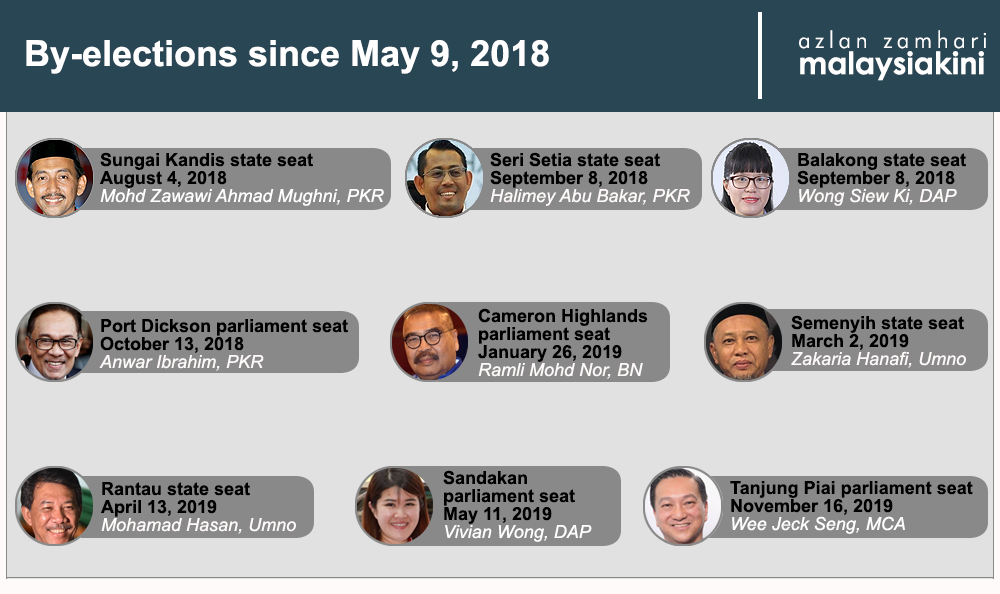 - Mkini