Inspector-General of Police Abdul Hamid Bador has admitted his failure to nab Jho Low but cited attempts by certain quarters to prevent the controversial businessperson from being brought home.
In a media conference at Bukit Aman today, Hamid stressed that he will not give up in hunting down the man.
"I admit I have failed, but not because I want to show off like I'm a superhero, but because of my previous promise to try my best.
"Unfortunately, I faced hurdles by certain quarters who tried to prevent him from being brought back and charged in court.
"I will not give up. I will continue to try as I have mentioned in 2015 that this is a robbery which brought losses to the country. There are still millions of US dollars in his control.
"The arm of the law is long. He thinks that he can go into hiding and offered citizenship. I want to tell him, go ahead," he said.
Hamid (
photo
) did not reveal those who attempted to prevent Low from being hauled, but last month, he expressed
disappointment
with his counterparts in several countries for not cooperating with Malaysia on the matter.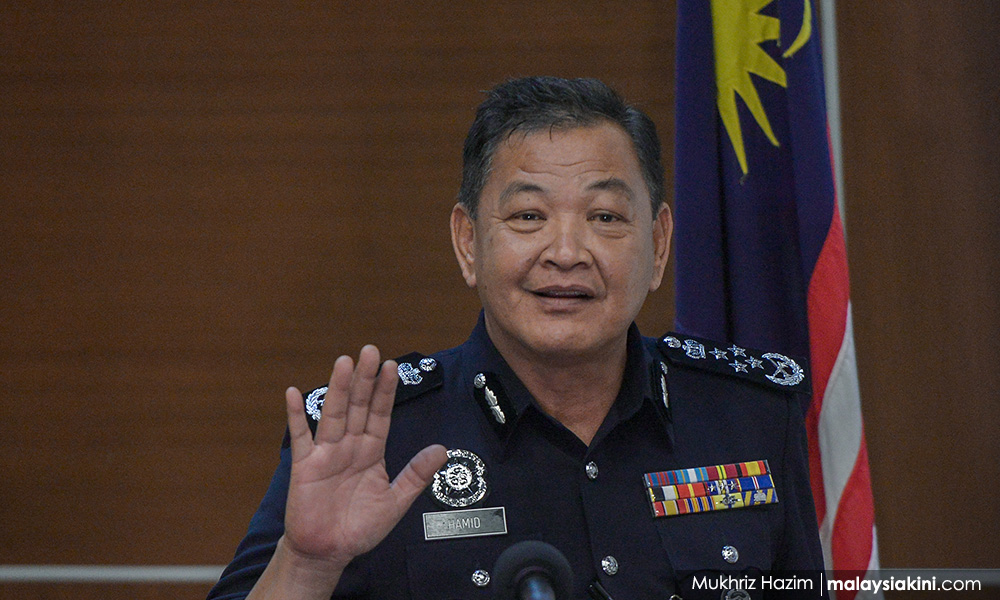 On a related matter, he added that the police have also found several new assets worth millions of ringgit belonging to Low and are in the midst of seizing them.
"They are premises in the country. I won't be able to divulge (the value), but millions. This is our money, we want every sen from that."
Hamid noted that Low had attempted to display his innocence from his recent statements.
"From his statements, he wants to 'wash his hands clean' as if he's not involved. If it's true, come home. I will personally guarantee his safety… don't undermine our judiciary system and accuse the police of being cruel," he said.
In a recent
interview
with Singapore's
Straits Times
, Low denied being the mastermind behind the problematic 1MDB, saying that he was only an intermediary for deals involving the company.
He had also hinted of being
offered asylum
by a country in Europe last year "based on political persecution."
In September last year, Hamid pledged to bring Low back by the year-end.
International investigators, including the US Department of Justice, have concluded that at least US$4.5 billion was misappropriated from 1MDB.
Former prime minister Najib Abdul Razak is now standing trial for the 1MDB theft, but Low, a prosecution key witness, remains at large.
MKINI