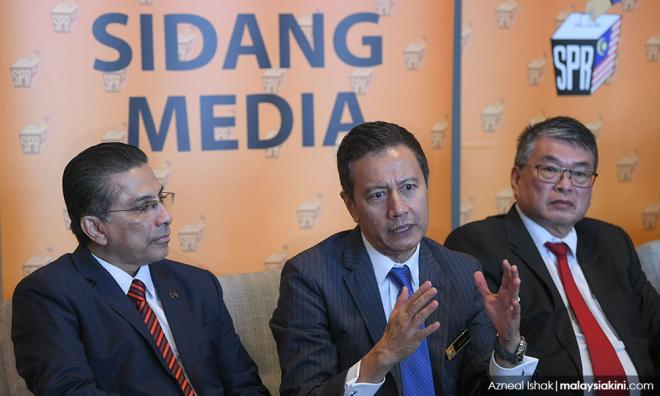 Election Commission (EC) chairperson Azhar Azizan Harun said he has reservations about implementing electronic voting (e-voting) in Malaysia as he is very concerned about the security of the process.
"We have looked at demonstrations of electronic voting machines (EVM) and on e-voting and we still want to get more expert opinions such as on blockchain and so on.
"That is still being done because I am very, very worried about security and how to satisfy the hearts of voters in that what they voted for is what is entered into the system," Azhar said at a press conference at the EC headquarters in the capital today.
He was speaking to reporters after attending a meeting with two Parliament special select committees which were the Special Select Committee on Elections and the Special Select Committee on Major Public Appointments.
Aside from convincing the voters, he said he was also worried about hackers who may hack into the EVM.
"Of course, we have the blockchain suggestion but blockchain, there are those who are pro-blockchain and those who are against blockchain so we really have to take a look at it before we make any decisions," he said.
Azhar also provided an update on the implementation of Undi-18 and automatic voter registration.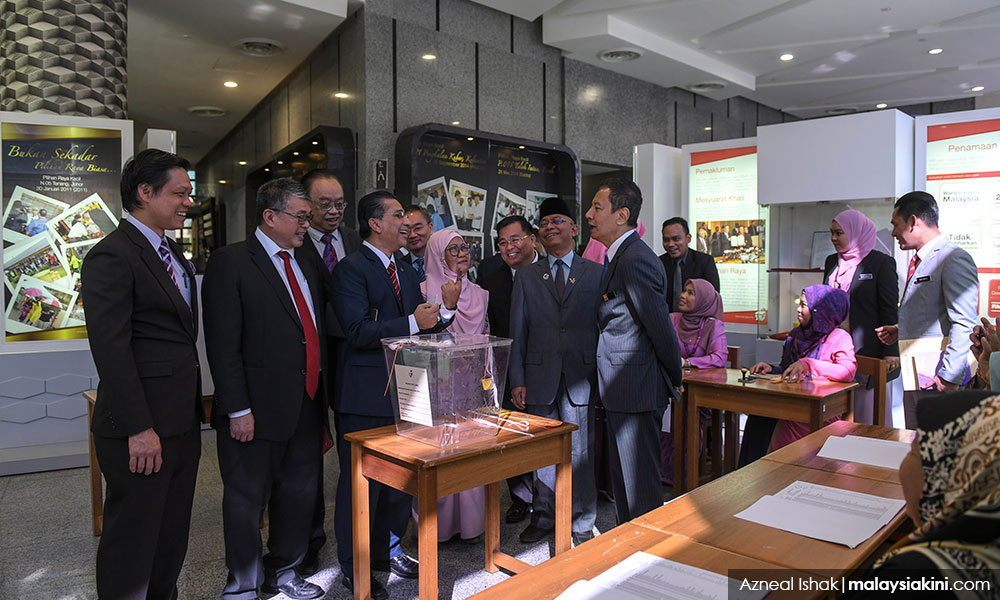 He said the tender for the software system for automatic voter registration had already been awarded and hopefully would be ready by the middle of next year.
However, he did not provide further details on the tender as it was not handled by the EC but by the Finance Ministry.
On the EC's part, Azhar said they have already manually identified more than two million eligible people who can become new voters.
"When it (automatic voter registration) is implemented, we will be prepared," he said.
Last year, Parliament passed amendments to the Federal Constitution to lower the voting and candidacy age to 18 years and also to implement automatic voter registration. - Mkini