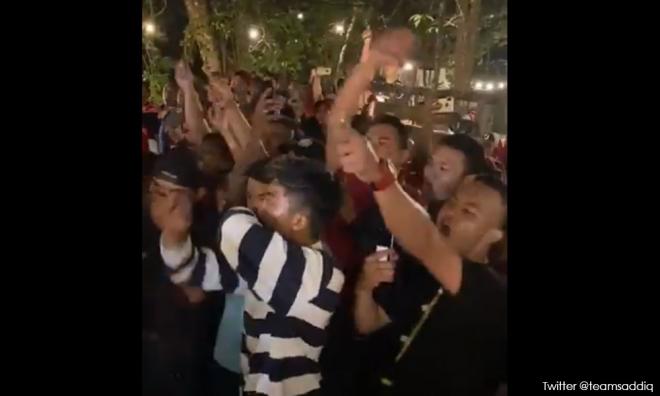 Youth and Sports Minister Syed Saddiq Syed Abdul Rahman and his parents were allegedly forced to flee last night when a large group surrounded their table during a Johor Bersatu Youth gathering last night.
According to the minister, who is Bersatu Youth chief, a group of about 200 people allegedly gatecrashed the function and surrounded him and began heckling and shouting.

He and his family were at the gathering at a restaurant at Ulu Tiram last night, together with members from the Youth, women and division wings as well as their families.
Malacca exco member Mohd Rafiq Naizamohideen and Puteri Wangsa assemblyperson Mazlan Bujang were also reportedly in attendance at the time.
"Gangster(s) and disrespectful.
"They stood surrounding our dining area, disturbing all other guests in attendance. They yelled and shouted all manner of coarse words. My parents were also witnesses last night," he alleged in a Facebook posting.
In videos allegedly of the incident circulating online, the group could be heard yelling for the Muar MP to leave the state.
"What is this? There were small children, women at the function...Worse, they demanded the minister (himself) apologise to TMJ, if I were to leave. What happened? I do not know," he further claimed.
He did not elaborate as to whom he meant by TMJ, although that is the popular moniker for Johor Regent Tunku Ismail Sultan Ibrahim.
Syed Saddiq further claimed he, his family, the two assemblypersons and others had to "jump the fence" to get away.
An aide to the minister told Malaysiakini that a police report will be lodged but did not provide details as to where and when.
- Mkini