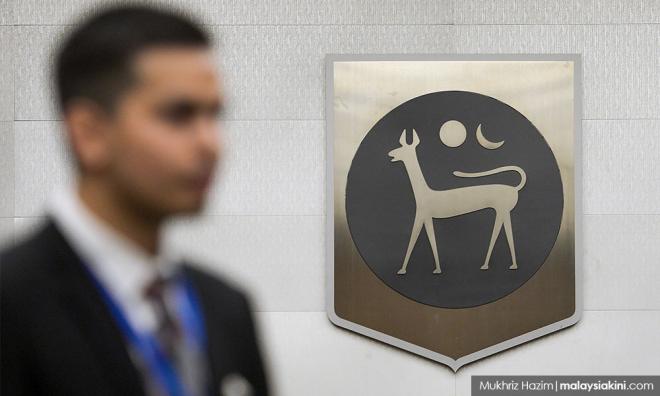 CORONAVIRUS
| PKR president Anwar Ibrahim has urged Bank Negara to review its decision to allow interest to accrue despite instructing banks to grant a six-month moratorium on loan and financing payments.
"RM100 billion (from the stimulus package) is related to incentives offered by the banks, insurance and takaful, and the people were offered deferment without compound or additional interest.
"But we must remember, while this RM100 billion is the responsibility of the banks, the interest is still in place.
"I think this is the biggest weakness. This means that those who do business, they have no profit, they suffer losses (throughout the movement control order), yet after six months, they have to pay the loan with the (compounded) interest.
"Bank Negara has to review to set aside the interest imposed," he said.
For the record, several banks such as Public Bank, Maybank, and RHB had
waived
the compounded interest from the moratorium.
Commenting on the stimulus package which was announced by Prime Minister Muhyiddin Yassin today, Anwar raised concerns with the implementation on how the allocation would be distributed to the people.
"We have to scrutinise the implementation.
"My worry is that will it be without leakages? […] The problem is, we have learned from experience that the devil is in the details.
"Will there be any deduction? Will the money go straight to the people? Will there be robbery, leakages?" he said in a Facebook live session today.
He urged the government to not allow the allocation to be handled by politicians or officers who have a poor track record, while also urging Muhyiddin to allow the stimulus package to be debated in the parliament.
However, Anwar also lauded the announcement made by Muhyiddin on the stimulus package.
"I am happy with his explanation which took into consideration the concerns of the people.
"Overall, I think the stimulus package tries to solve some of the pressures. It does not solve all losses, but at least, in the months to come, it helps to ease (the people's burden)," he said.
Muhyiddin today announced the package totaling RM250 billion to help Malaysians face the Covid-19 pandemic and the after-effects of the movement control order.
The
announcement
of the Pakej Rangsangan Ekonomi Prihatin Rakyat was made live on national television. - Mkini