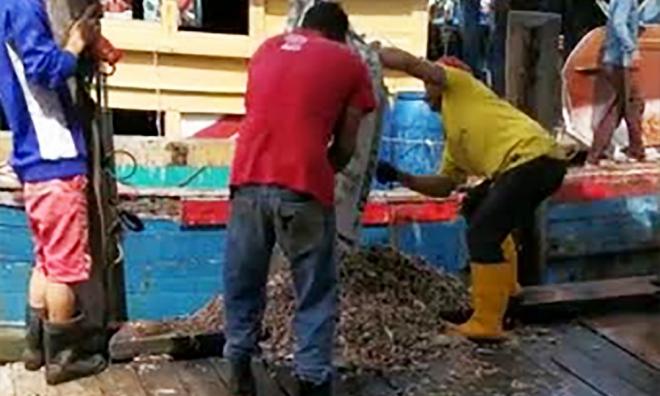 CORONAVIRUS
| The ongoing movement control order (MCO) has exposed problems in the fishing industry's supply chain which has damaged the livelihood of offshore fishermen, said Jaringan Nelayan Pantai Malaysia (Jaring).
"The government's decision to implement the MCO to combat Covid-19 has been well-received by Jaring.
"However, the MCO effective March 18 has negatively affected parts of the country's fishing industry, especially the offshore fishermen community.
"At the same time, the MCO has also exposed existing problems in the supply chain of the country's fishing industry which has caused the livelihood, especially of offshore fishermen, to be adversely affected," said Jaring secretary Azrilnizam Omar in a statement today.
Even though fishermen are allowed to go to sea to operate to ensure the food supply in the country does not run out, Azrilnizam said middlemen are not buying their catch as many markets are closed or have limited operating hours.
Many fishermen are forced to rely on middlemen, he said, because not every fishermen association will help buy and market their catch.
When the fishermen cannot market their catch, many of them give up going to the sea to prevent more wastage and loss, but this means they are losing their livelihood and damaging the country's food supply chain, he explained.
"As such, Jaring is urging the Agriculture and Food Industries Ministry, through the Fisheries Development Authority of Malaysia as the government agency in charge, to take immediate action to fix these existing flaws in the country's fishing industry's supply chain to ensure that the fishermen's livelihood is not badly affected and to guarantee the country's food security as well," Azrilnizam said.
The MCO was initially expected to end on March 31 but has since been extended to April 14.
Prime Minister Muhyiddin Yassin had yesterday announced more expansions to the economic stimulus package meant to mitigate the effects of the Covid-19 pandemic. - Mkini