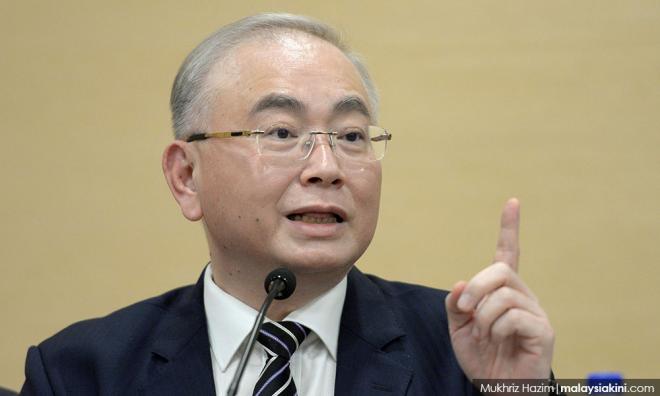 CORONAVIRUS
| MCA president Wee Ka Siong has urged the Chinese community in Malaysia to observe the upcoming Qing Ming festival at home during the movement control order (MCO) period.
In a posting uploaded to his
Facebook
account this afternoon, the transport minister said that performing rites in honour of ancestors at home during the festival on April 4 is necessary in order to prevent the spread of the Covid-19 pandemic and break the chain of infections.
During the annual festival, members of the community conduct traditional tomb-sweeping as part of rites to honour their ancestors and pray for blessings for the younger generation.
"The Chinese tradition of performing rituals and paying respects to our ancestors and deceased loved ones during Qing Ming is something that all cabinet members, including the prime minister, respect.
"However, Qing Ming falls on April 4 this year, coinciding with the MCO. In order to effectively prevent the spread of Covid-19, we sincerely request all Malaysians to stay home and break the chains of infection.
"The MCO, which started on March 18 and extended to April 14, is a long battle against the virus. Every day, the government meets to discuss and monitor the development of this fight. We all hope the battle will end soon but we must still prepare for the worst.
"Regardless of our racial and religious background, we must be united and cooperate with the government during this very difficult and critical time, in hopes of finally being free of the pandemic," said the Ayer Hitam MP.
"I would like to urge the Chinese community to work with the government by paying homage to our ancestors at home, according to the practice of your own religious belief.
"Once this medical crisis is over, we can all continue to honour our ancestors at their final resting places next year," Wee (above) assured.
He also expressed gratitude to the Federation of Chinese Associations Malaysia (Hua Zong), all religious organisations and the management groups of cemeteries in answering the government's call by urging the public to observe Qing Ming in a different way this year.
Wee's FB posting also included announcements by Huazong, the Malaysian Buddhist Association, and the Federation of the Taoist Associations of Malaysia, for the community to abide by the MCO and stay home to perform prayers to honour their ancestors during the Qing Ming festival on April 4. - Mkini