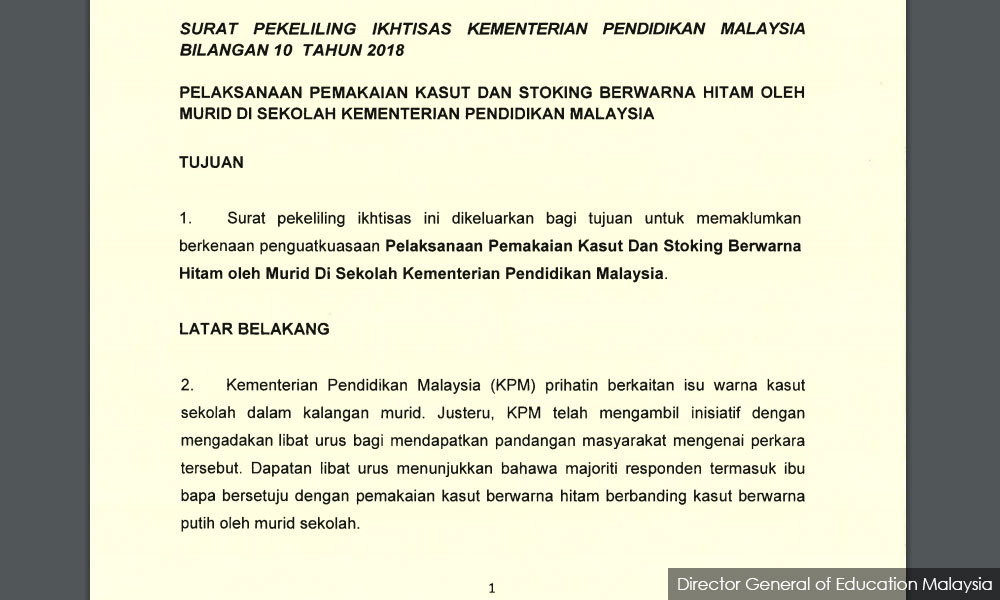 In addition to black shoes, students must sport black socks when the Education Ministry's requirement for students to wear the former is fully enforced by the year 2021, a ministry circular has stated.
In a circular disseminated to all state education department division heads, sighted by Malaysiakini, the ministry stated that its black-shoe policy, now coupled with black socks, will be rolled out in stages beginning next year.
"Shoes for primary and high school students are to be black-coloured shoes made from canvas or other synthetic materials such as nylon and polyester which possesses absorption and circulation, while taking into account comfort, safety and health.
"School children must wear stockings and the stockings must be black," read the circular, dated today and signed by Education Ministry director-general Amin Senin.
However, Amin reminded schools not to set any rules forcing the change as the policy will only come into full effect in 2021.