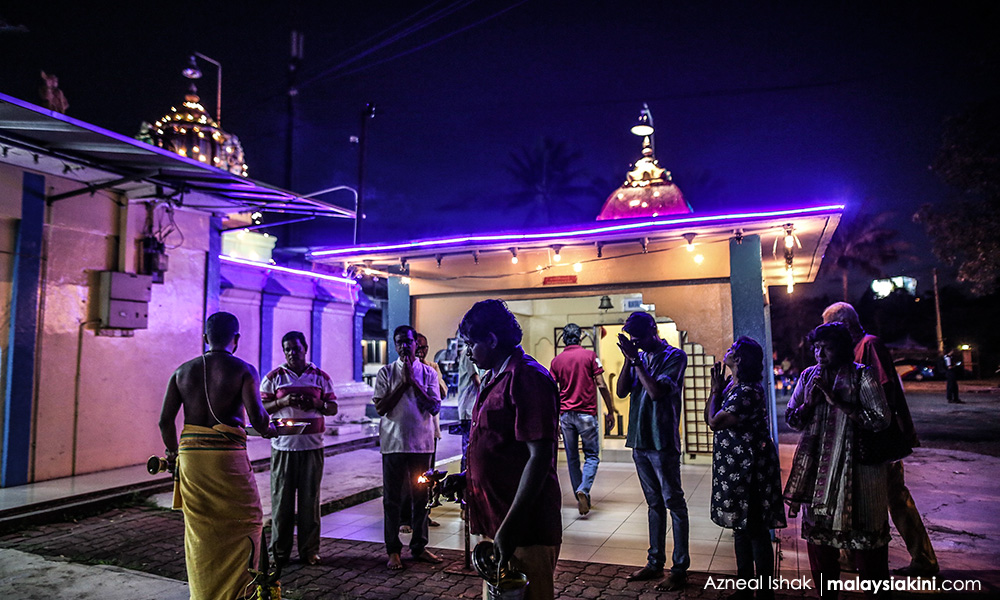 The situation at the Sri Maha Mariamman Temple in USJ 25, Putra Heights in Subang Jaya, has almost returned to normal following the fracas last Monday, said inspector-general of police Mohamad Fuzi Harun.
He said although there were some groups that gathered in the vicinity of the temple yesterday, no untoward incident was reported.
"The police are working hard to restore the situation at the temple and we hope the parties will control their emotions and sentiments," he told reporters after witnessing the handing- over of duties by outgoing Perak police chief Hasnan Hassan to his deputy, Razarudin Husain Abd Rasid, who is taking over the post as acting Perak police chief in Ipoh today.
Fuzi also hoped all quarters would not issue any statement that could stir tension so that efforts to restore the situation back to normal could be carried out effectively and smoothly.
On the number of arrests in the incident, Fuzi said that as of this morning, a total of 42 individuals had been arrested to facilitate investigation.
The riots erupted at around 2.30am on Monday in the temple compound and the One City shopping centre the following day, stirred by the issue on the relocation of the 100-year-old temple.
A fireman was critically injured in the incident and currently being treated at the National Heart Institute (IJN).
- Bernama