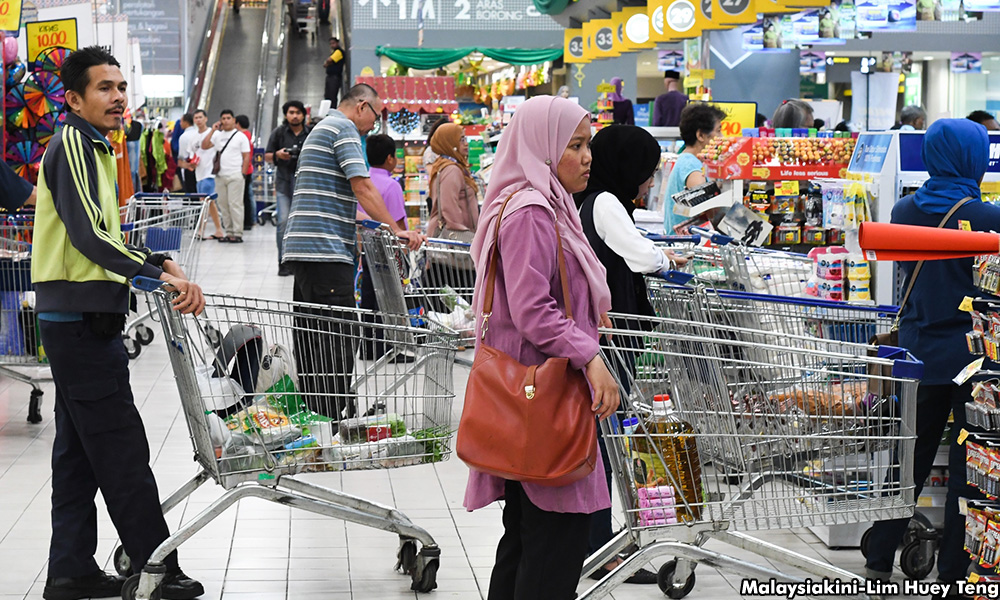 The government has launched the Kedai Ekonomi Pengguna (fair price shops) or i-KeeP that offer daily necessities of up to 20 percent cheaper than market prices at the retail strategic partners' premises.
Domestic Trade and Consumer Affairs Minister Saifuddin Nasution said the first phase of the i-KeeP programme would involve 304 premises in Peninsular Malaysia and implemented through collaboration with six experienced and financially capable strategic partners.
The six companies with their own retail brands are Tunas Manja Group (TMG Mart); KK Supermart & Superstore Sdn Bhd (KK Super Mart); Segi Cash & Carry Sdn Bhd (Segi Fresh supermarket); Koperasi Permodalan Felda Malaysia Berhad (D'Mart); Koperasi Orang Melayu Kerajaan Perak Berhad (SKOMK) and Big Supermart Sdn Bhd (BIG Supermart).
"More than 100 types of basic necessities as well as branded daily necessities have been listed on the i-KeeP premises by maintaining the packaging and to be sold at reasonable prices," he told reporters after launching i-KeeP in Putrajaya yesterday.
Saifuddin said the previous government had appointed Mydin as the prime mover and opened 180 premises with an allocation of RM300 million but the business model was not sustainable.
"Hence, we have modified the model and collaborated with six strategic partners without issuing any government allocation," he said, adding that the programme would be carried out in Sabah and Sarawak in the next phase and aimed at opening 500 i-KeeP premises by 2020.
- Bernama