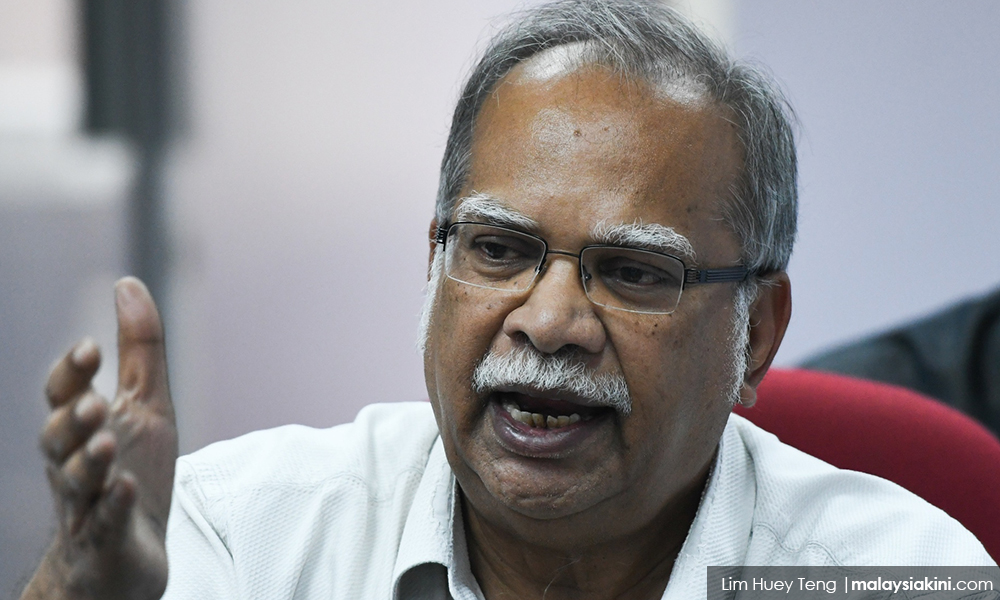 A comprehensive study must be carried out with regard to Hindu temples in Malaysia in order to find viable solutions, according to Penang Deputy Chief Minister II P Ramasamy.
He said knee-jerk solutions would not prevent problems similar to that faced by the Sri Maha Mariamman temple in Subang Jaya, which witnessed violent altercations earlier this week.
He also noted how some have blamed the issue on temples being erected in a haphazard manner and on land belonging to others.
"This is why we need a comprehensive picture, including looking at the history of these temples. I am not talking about new temples, but those erected by plantation workers such as the temple in Subang Jaya which is more than 100 years old," he told Malaysiakini.
"The issue of land ownership is flagrant in commercially viable states such as Selangor and so forth. Suddenly, these temples become illegal due to land ownership. But when the temples were built, it was a plantation area. We also need to look at it from a heritage point of view," he added.
Ramasamy (photo) said the study must differentiate between temples and shrines, which at present are categorised as the same.
Apart from these, the Prai assemblyperson said the study must also examine how temples are run.
"Some of them are registered with the Registrar of Societies (ROS). There are two components to this, which are persatuan penganut (devotees organisation) and persatuan pengurusan (management organisation).
"In some cases, the persatuan penganut is running the temple, which is wrong. Then there are also temples like the Batu Caves temple which is registered under a trust.
"We also need to find out how these temples are managed as in the submission of accounts and if annual general meetings are held," he added.
Ramasamy said unlike the places of worship of other faiths, Hindu temples faced a unique problem.
"With Islam being the official religion, the establishment of mosques is provided by the law. The various Christian denominations and Chinese temples are more organised and well funded.
"The Hindus, however, are not as well funded. This is another contributing factor," he added.
He also noted that local councils do not have provisions with regard for non-Muslim places of worship, but this was introduced in Penang after DAP won the state in the 2008 general election.
Ramasamy, however, lent his support to one proposal which is the formation of a Hindu endowment board.
"Even I have advocated this in the past. But we need it to be a statutory body in order to regulate all the temples. Then again, this is not easy, given the plurality of the Hindu faith.
"Therefore, I believe it is important for a comprehensive study to be carried out to understand the complexities of the issue instead of proposing band-aid remedies when an incident occurs," he added. - Mkini