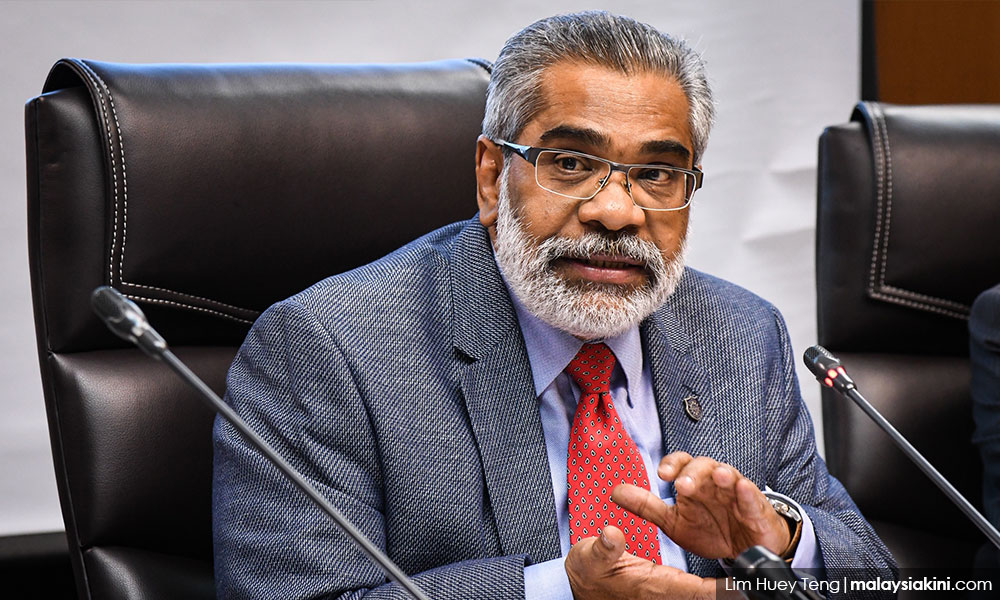 The upcoming Independent Police Complaints and Misconduct Commission (IPCMC) must be granted enforcement power or else it will be hopeless and powerless, said the Bar Council task force on IPCMC.
The task force, together with various stakeholders such as Suhakam, Suaram, Amnesty International, and the Society for the Promotion of Human Rights (Proham), held a meeting on the IPCMC progress in Kuala Lumpur today.
The representatives from the IPCMC's coordinating body, National Centre for Governance, Integrity and Anti-Corruption (GIACC) as well as the Enforcement Agency Integrity Commission (EAIC), were also present.
This came following Prime Minister Dr Mahathir Mohamad's
announcement
in September that the EAIC will be strengthened and converted into IPCMC.
"The problem with the EAIC was it could only make recommendations. It has no enforcement power to discipline the wrongdoers. It could recommend to the respective department but it has no enforcement power. If the department did nothing, there's nothing that the EAIC could do.
"If you do not give them enforcement power, it would be a failure. If the new IPCMC to be created is the same model as EAIC which has been hopeless and powerless, then the IPCMC will definitely be a failure," said the task force's chairperson M Ramachelvam (photo) at a press conference after the meeting.
He added that the power to discipline wrongdoers should be given to the IPCMC as provided in the bill prepared by the Royal Commission in 2005.
However, Ramachelvam said the task force has learnt that the EAIC had submitted a new bill to the GIACC.
"We have been informed by GIACC that its legal team is looking into the bill... we have requested GIACC to have direct consultation with the various stakeholders: the Bar Council, Suhakam, Civil Society Group, Suaram, Amnesty International, and other institutions and organisations on this matter," he said.
Ramachelvam stressed that the 2005 draft bill is a workable bill and should form as the basis for the new bill.
Proham secretary-general Ivy Josiah is also hopeful that the new bill will be built upon the 2005 draft bill.
"A lot of work has gone into drafting the (2005) bill. We have gone around the world to study various police accountability mechanism. We understand that the EAIC now has a draft bill but we hope the bill is built upon the 2005 bill.
"We have to look at this new bill and see whether it reflects the bill that we have drafted," said Ivy, who was a member of the Royal Commission.
A move to introduce the IPCMC is expected to be tabled in the Dewan Rakyat next year. - Mkini