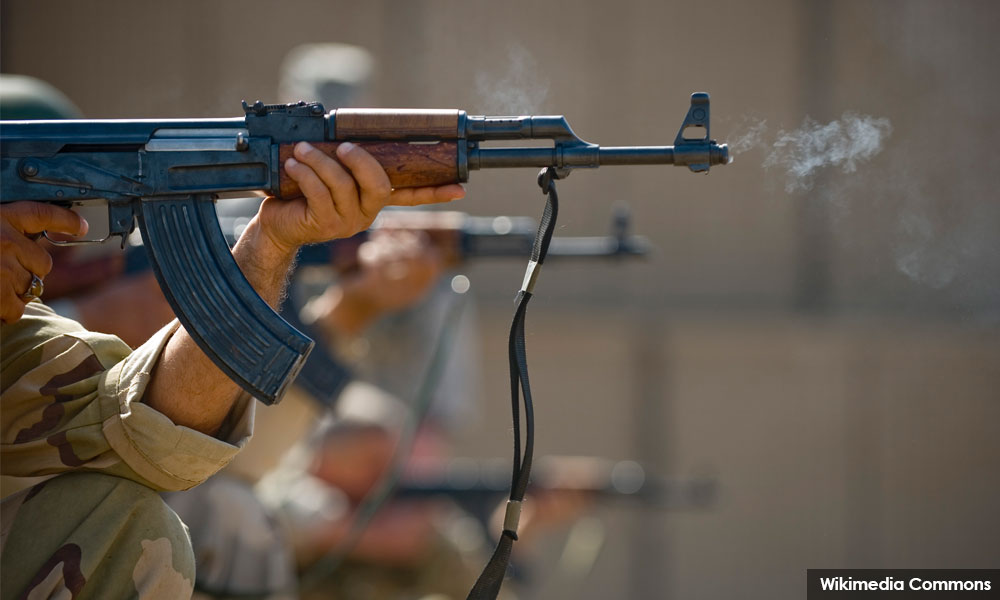 The Malaysian Armed Forces have found three AK-47 rifles buried near Kampung Gemang, Ayer Lanas, in Jeli, Kelantan.
Brigadier General Muhammad Huzaimi Sabri said the rifles were discovered at 4.20pm yesterday by personnel carrying out Ops Merpati in the area.
During the operation, the personnel saw a spot next to the river with signs of the earth being freshly dug up.
"Upon inspection, we found the guns in a sack which buried in the area," Huzaimi told Bernama.
He said the weapons were believed to have been smuggled in from Thailand.
"There were no arrests and the weapons have been passed to the Jeli district police headquarters for further investigations," he added.
Meanwhile, in Kuala Lumpur, police seized eight fake weapons from a premise along Old Klang Road last night.
City police chief Mazlan Lazim said seven of the weapons were imitations of the Heckler & Koch MP5 assault rifles, while another was a pistol.
He added that a cap with a police logo was also found in the premises. - Mkini