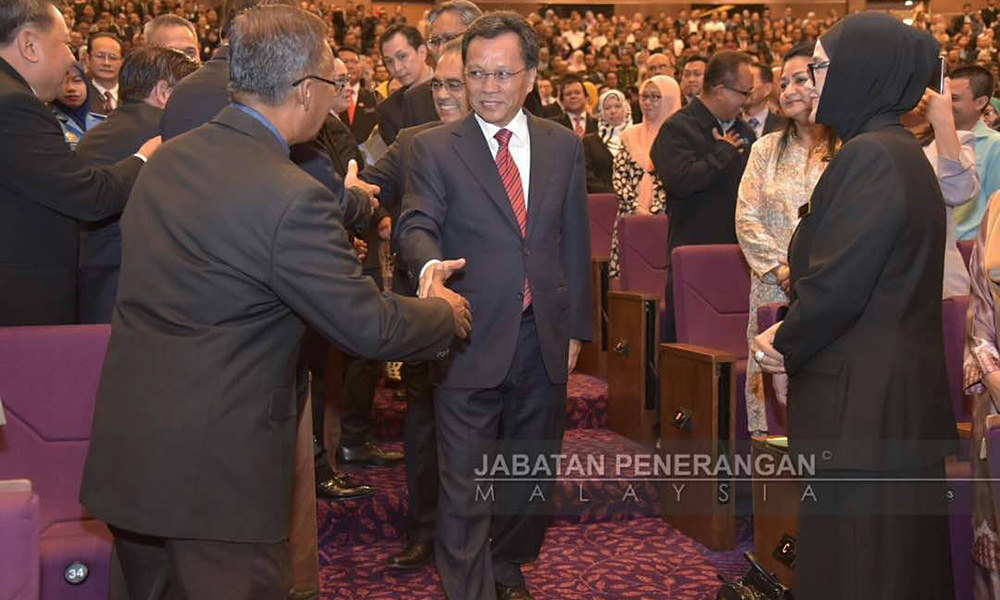 Sabah Chief Minister Mohd Shafie Apdal hopes the federal government's delay in refunding the 40 percent revenue collected from the state is only temporary.
He said although Sabah had a right to the refund based on the Malaysia Act 1963 (MA63), the federal government could pay it back in stages due to its financial constraints.
"We are aware of the situation. But we also realise that although there are financial constraints at the federal level, we (Sabah) still have (the responsibility) to pay our debts.
"So, I hope that even if the whole amount (40 percent) cannot be settled, at least make staggered payments to us," he told reporters after witnessing the Sabah Loan Corporation make its dividend payment to the state government today.
The corporation, which handed over dividend and interest worth RM7 million and RM844,447 respectively to the state government, also paid RM100,041.77 as zakat (tithes) to the Sabah Zakat Centre.
Shafie was commenting on the recent statement by Finance Minister Lim Guan Eng that the federal government was facing financial difficulties and had to delay refunding the 40 percent revenue collected from Sabah.
Shafie, who is also the Sabah Finance Minister, said the state would have to be realistic and not be too pushy in demanding for the refund as it would put the country in a difficult position.
"We always adopt a prudent approach in management, not only from the financial aspect. We also practise kinship as a nation. Even in the formation of Malaysia we held discussions. So, discussions must always be held or we will have problems later. If there is trouble at the federal level, it will be just as bad here," he said.
As such, Shafie said there was a need to strengthen cooperation between the federal and state governments to jointly develop Sabah and prosper its people.
As for the Sarawak government's stand that several issues were not negotiable under MA63, including immigration matters, Shafie said Sabah already had a platform at the federal level where it could voice out its opinions on matters related to the agreement.
"We have held talks at the federal level. A date has been fixed for the meeting to be called by Prime Minister Dr Mahathir Mohamad. It's better that we discuss in within (the committee) than outside. That's the best way to do it," he said.
– Bernama