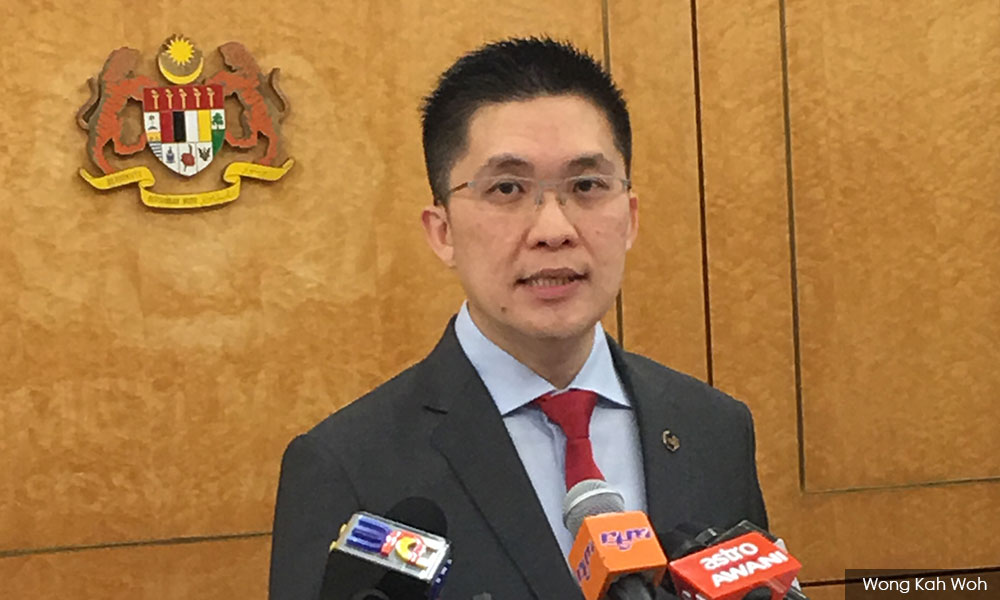 The Public Accounts Committee (PAC) hopes to table its preliminary report on the alleged tampering of the auditor-general's report on the 1MDB scandal next March.
"We hope we can table the preliminary report at the next Parliament session slated to be held in March and April," said PAC deputy chief Wong Kah Woh (above).
"This, however, depends on the progress (of PAC's proceedings on the 1MDB audit report)," he told the media when attending a roundtable on electoral reform at the Parliament complex today.
"Definitely, we are going to find out who was responsible for issuing the order (to tamper). And we will put up our recommendations to the Dewan Rakyat in our final report," he said.
PAC will kick off its proceedings on the 1MDB audit report on Dec 4 by calling former auditor-general Ambrin Buang followed by his successor Madinah Mohamad the next day.
They will be followed by a retired auditor who was tasked with handling the 1MDB audit report, said Wong.
In a statement issued on Nov 25, Madinah alleged that former prime minister Najib Abdul Razak and ex-1MDB president Arul Kanda Kandasamy were involved in the tampering of the auditor-general's 1MDB audit report.
According to Madinah, parts of the audit report that were tampered with included those on 1MDB's 2014 financial statement and Jho Low's attendance at a 1MDB board of directors meeting.
"As for Arul Kanda, we are likely to call him to give his statement at another proceeding which will likely be held in January," said Wong.
PAC will also call others named in Madinah's statement for testimony, he added. - Mkini