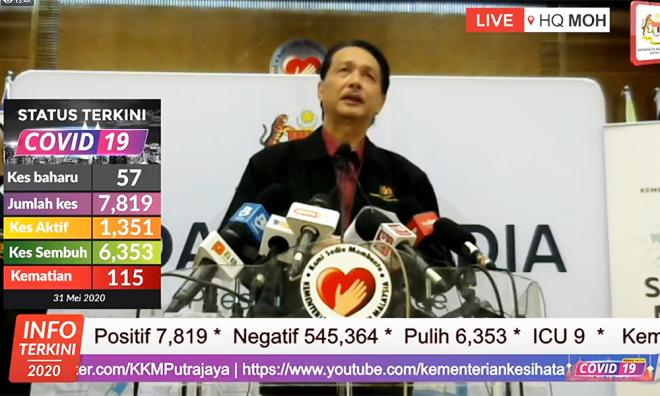 CORONAVIRUS
| Malaysia today recorded 57 new Covid-19 cases comprising 47 local transmissions and 10 imported infections, according to Health Ministry director-general Dr Noor Hisham Abdullah.
The imported cases were from Egypt (7), Brunei (1), Japan (1) and Singapore (1).
From the local transmissions, 43 cases involved migrants while four were Malaysians.
The majority of the local transmissions among foreigners, or 24 cases, were from the Sepang immigration detention depot.
Speaking at the Health Ministry's daily briefing in Putrajaya, Noor Hisham said the new cases bring the total number of infections to 7,819 cases to date.
He also announced that 23 more patients have seen full recoveries, bringing the total recoveries to 6,353 people or 81.25 percent of total cases.
A total of 1,351 patients are still under treatment, of which nine are placed in the intensive care unit (ICU). From those in ICU, two need ventilators to breathe.
No new death was reported, maintaining the toll at 115 for the 10th consecutive day.
The data is for the last 24 hours up to noon.
A total of 27,459 lab tests for Covid-19 were conducted yesterday.
Noor Hisham, in his press conference, reiterated for Malaysians to take precautions against Covid-19.
He urged them to avoid crowded places, confined spaces and close conversations.
The director-general added that Malaysians should wash their hands with soap frequently and put on a mask in public places.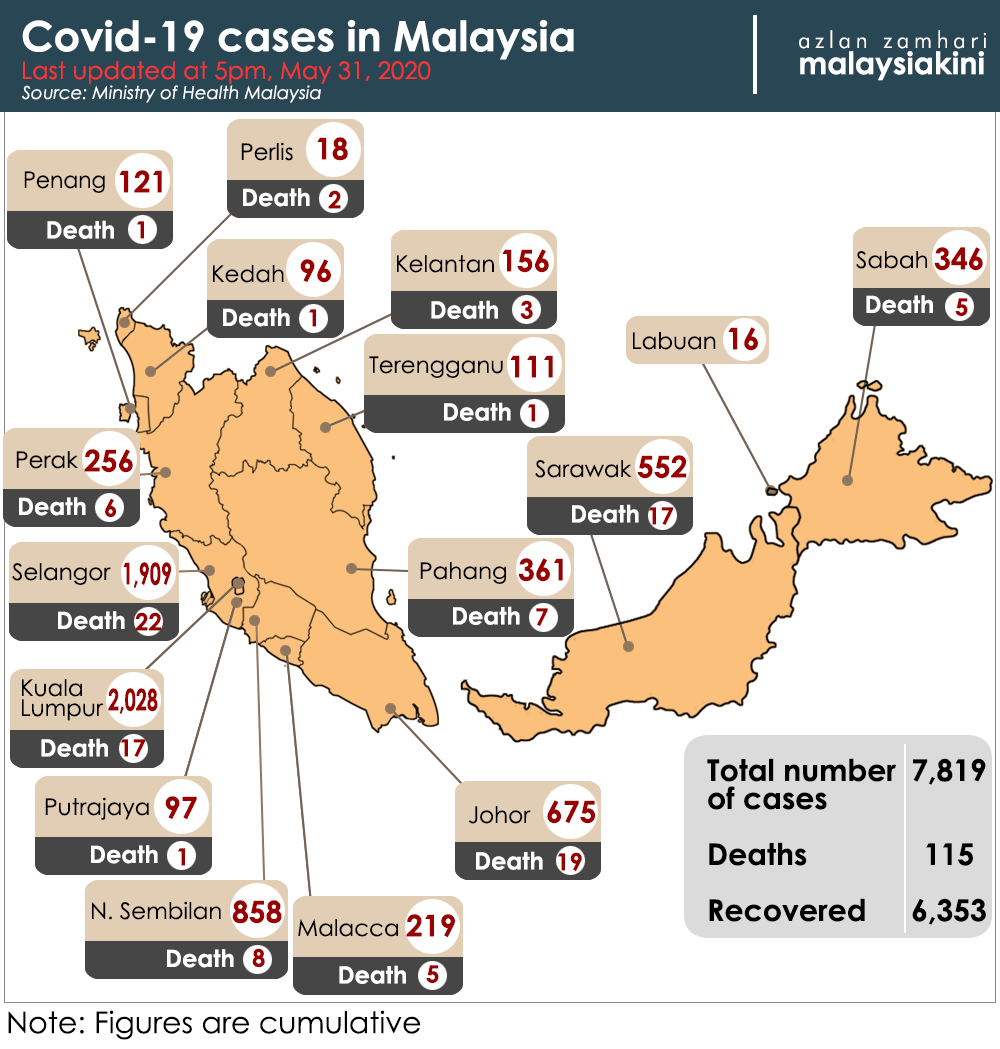 - Mkini