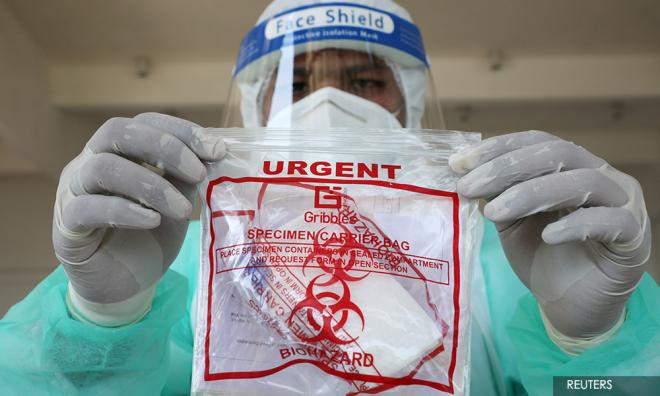 CORONAVIRUS
| Three new Covid-19 clusters with a total of 15 cases have been detected in a plantation, a timber factory and a construction company in Pahang, said Health Ministry director-general Dr Noor Hisham Abdullah.
Seven new cases were detected at a plantation in Bera, six cases were found positive at a timber factory in Maran and two were confirmed at a construction company in Maran, he said.
"The three new clusters were part of the health office's surveillance action or random sampling.
"So we did the sampling and found positive cases there. Once we confirmed there were positive cases, we will straightaway perform active case detection and those who are positive, we will isolate them and those who were negative, we will quarantine them for 14 days," Noor Hisham said in his daily press briefing today.
All 15 cases found in these three new clusters are foreign workers, he added.
Meanwhile, he said the Health Ministry is still investigating the cause of the clusters in the four immigration depots.
"We are still investigating the cause, we are still not sure. Maybe it was an infection from outside, or it was brought in from outside into the depot, we are still not sure," he said.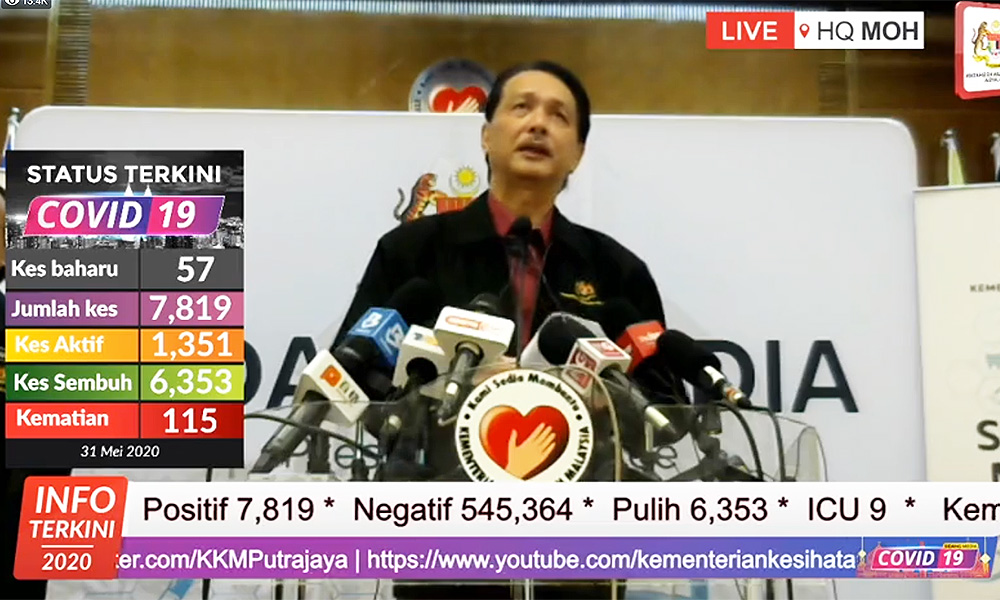 On a separate matter, Noor Hisham (photo) also said that the Health Ministry has done close contact tracing for the Wisma Putra officer who was confirmed positive for Covid-19.
They have tested a total of 46 individuals, consisting of his family members and colleagues, and are still waiting for some of the test results.
So far, he said, none of the close contacts have been found positive for Covid-19. However, all of them are being quarantined at home, while the officer has been isolated in the hospital.
Noor Hisham also responded to driving schools being reopened, saying that there is a standard operating procedure (SOP) already set for the schools.
He urged everyone to obey the SOP which includes social distancing, high-levels of hygiene and sanitisation practices.
The Health director-general also noted that there has not been any spikes in cases after eight days of Hari Raya Aidilfitri celebrations, which means Malaysians are complying with the SOP in general.
"We expect there to be no spikes in new cases next week either… maybe we will loosen some restrictions in certain sectors which involves Malaysians," he said.
- Mkini