PKR's central leadership council today resolved to commit to any "power transition" plans by Pakatan Harapan, according to a statement by the party.
The party, however, did not elaborate on the "transition plans".
The statement came following a special central leadership council meeting to discuss "several recent issues" including efforts to contain Covid-19 outbreak as well as its economic ramifications.
"Seeing the wide-ranging effects of the movement control order (MCO), including on income and work, the council will work on drafting policies on the redeployment of labour, efforts to stimulate economic sectors most affected or with the most potential, solutions to problems accessing education and others.
"The council also stated its stand to continue to strengthen Harapan and, especially in regards to efforts concerninscramg power transition, PKR will continue to (stand) with Harapan," PKR communications director Fahmi Fadzil said in a statement uploaded on social media.
Speculation is rife that the recently ousted Harapan coalition has the numbers to challenge the Perikatan Nasional (PN) government.
Disputed Bersatu chairperson Dr Mahathir Mohamad (who was against the move to leave Harapan) and PKR president Anwar Ibrahim's inner circles have indicated that the leaders
are working
to form a new coalition.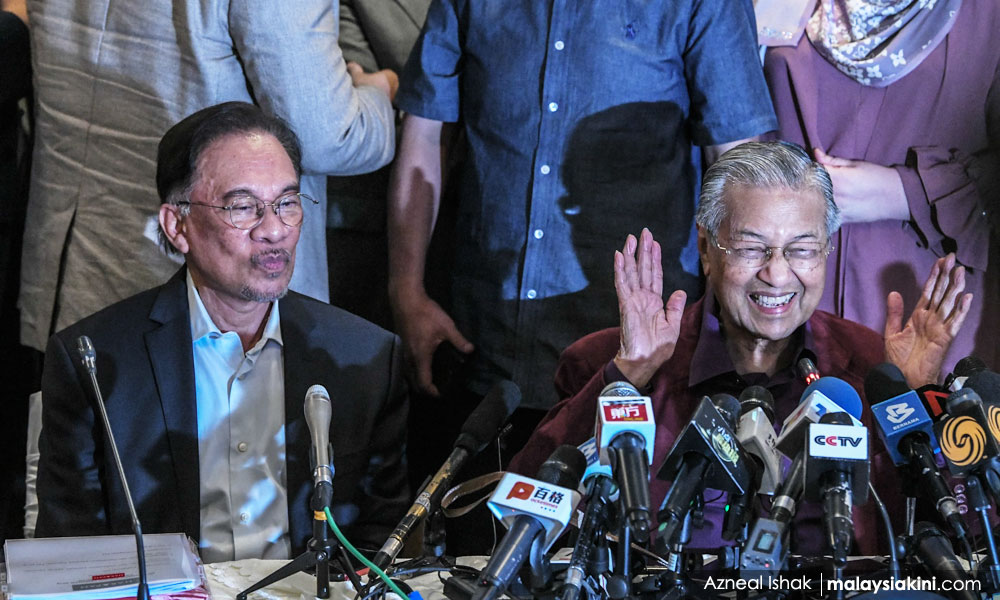 The Harapan coalition came into power following its victory in GE14 in 2018 but less than two years into its governance, Bersatu president Muhyiddin Yassin led the party to exit the coalition together with several PKR lawmakers, including former PKR deputy president Mohamed Azmin Ali.
This triggered a chain of events which resulted in the fall of Harapan and a new government, comprising Bersatu, Umno and PAS taking over.
Based on the Dewan Rakyat sitting on May 18, however, it appears that Muhyiddin has a wafer-thin
two-seat majority
. - Mkini