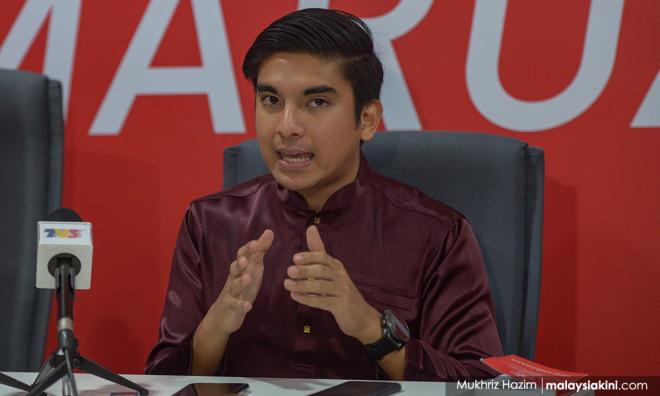 Syed Saddiq Syed Abdul Rahman claimed that a former Umno minister had warned him of Bersatu party president Muhyiddin Yassin's craze for the prime ministership before the 14th General Election.
The elected Bersatu youth wing leader said that person had attempted to coerce him into leaving the former Pakatan Harapan component party.
Syed Saddiq alleged that person to be a former Umno supreme council member who is now himself in Bersatu.
"I remember prior to GE14, a minister met with me who tried to pull me away from Bersatu and (he) is no other than the same person who is heading Bersatu now in trying to get rid of Tun (Dr Mahathir Mohamad).
"(He) called me to his office. When we met, he, who was also in power then, said Muhyiddin was crazy for the position of prime minister, and that was why he (Muhyiddin) was attacking (former prime minister) Najib at the time.
"Unfortunately, this same person is accorded the power to determine the course of Bersatu," Syed Saddiq claimed earlier today.
Malaysiakini has contacted the minister in question and is awaiting a response.
Syed Saddiq was speaking to reporters following a press conference by Bersatu Youth leaders in Putrajaya. The former youth and sports minister's leadership is being contested after his own party membership was
withdrawn
under controversial circumstances on May 28.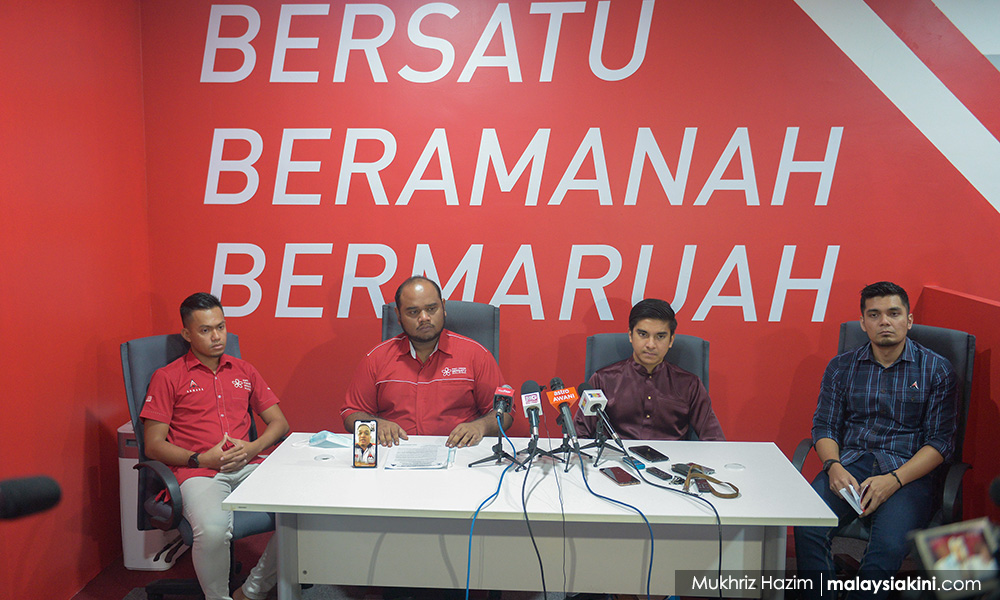 For the record, Muhyiddin was deputy prime minister under Najib Abdul Razak's premiership before being sacked in 2016 for questioning the latter over the multi-million ringgit 1MDB scandal.
Muhyiddin is the current prime minister following the fall of Pakatan Harapan triggered by Bersatu's decision to exit the coalition in February, this year, and join forces with Umno and PAS.
Syed Saddiq, who is also Muar MP, today reminded Muhyiddin of his "friends" - those in Bersatu who once helped him during tough times.
"I would like to remind Muhyiddin to think of his friends who were with you through thick and thin and those who would stab you in the back...to the point of labelling you a person who is crazy for position," he added.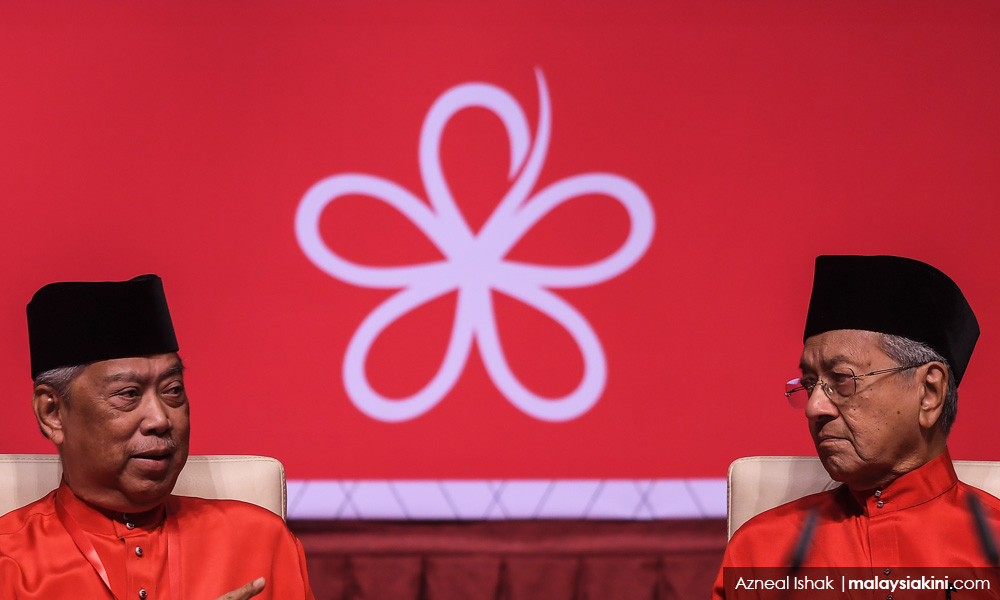 For the record, Bersatu is a splinter party from Umno, formed by Muhyiddin after his ouster together with Bersatu chairperson and former prime minister Mahathir.
It joined forces with PKR, DAP and PAS splinter party Amanah to wrest Putrajaya in GE14 in 2018.
Muhyiddin had been tussling with party chairperson Mahathir for party leadership as the latter had been against the move to pull Bersatu out of Harapan.
Aside from Syed Saddiq, Mahathir, too, had his membership nullified for sitting on the opposition bench during the one-day Dewan Rakyat sitting on May 18. However, the legitimacy of their sacking is being disputed. - Mkini