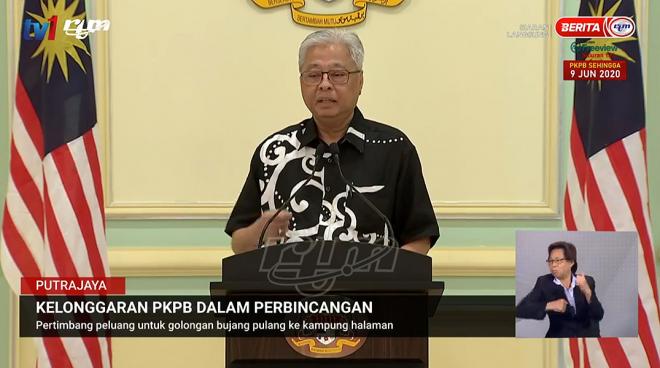 The government is aware that there are a lot of homesick single people who wish to visit their families across state borders, said Defence Minister Ismail Sabri Yaakob.
However, he said the government still needed more time to formulate the necessary guidelines to ensure safe travels.
"I sympathise with them. I was once single myself. I used to visit my mother every week.
"We will miss our family if we don't see them for a few months. I understand.
"We are discussing (ways) to ease restrictions. We are discussing every day. To the singles, give us some time to decide when they can travel.
"God willing, we will not (stop them from travelling) forever. Give us some time," said Ismail during his daily press briefing today.
Currently, all non-essential and unauthorised travel across borders are still banned and can incur an RM1,000 fine.
According to Ismail, the police installed 147 checkpoints along state borders throughout the country and inspected 188,844 vehicles yesterday.
Topping the list of illicit inter-state travel was Perak (42 fines issued), Selangor (32), Penang (24) and Johor (24).
To a question on whether football associations can continue their activities soon, Ismail replied in a negative, noting that football involved close contact.
He urged state football associations not to make up their own rules and wait for the greenlight from the federal government. - Mkini