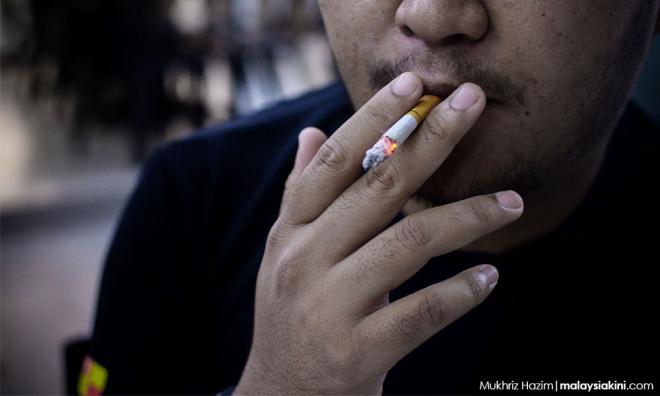 CORONAVIRUS
| The Health Ministry today warned that smokers face more severe complications if they are infected with Covi-19.
"The World Health Organisation, through a statement on May 27, which was back by a number of overseas research, found that smokers face a higher risk of more severe complications if they are infected by Covid-19.
"Covid-19 is a disease that attacks the lungs. Smoking damages the lungs, making it more difficult for the body to fight off coronavirus and other diseases," Health Ministry director-general Dr Noor Hisham Abdullah.
He noted that an estimated 21.3 percent of Malaysians are smokers and are at risk of more severe Covid-19 complications.
He said this is on top of people with co-morbidity such as high blood pressure (30 percent prevalence) and diabetes (18.3 percent) based on the National Health and Morbidity Survey (NHMS) 2019.
Early analysis on 86 Covid-19 patients in Malaysia who passed away found that 19.8 percent, or 17 of the patients, were smokers, he said.
The analysis also found that the number for cases of Covid-19 deaths for those without a history of chronic diseases but were smokers were higher than the number of deaths for non-smokers, at 17.6 percent versus 12.1 percent.
Noor Hisham noted that the ministry continues to monitor violations of the sale of smoking products, even as many stores have moved on to online sales during the movement control order (MCO) and the conditional MCO.
Throughout the MCO and conditional MCO periods, he said they have found and taken action against 118 cases on websites, e-commerce and social media that have violated the law.
Throughout the MCO and conditional MCO periods, he said checks on websites, e-commerce sites and social media have resulted in 118 cases.
The Health Ministry, he said, is also trying to facilitate smokers who wish to quit smoking but face difficulties in doing so due to the MCO.
As such, the ministry, along with the Malaysian Pharmaceutical Society, International Islamic University Malaysia (IIUM) and Universiti Kebangsaan Malaysia (UKM), has prepared an online counselling service for quitting smoking.
Noor Hisham said information on the dangers of smoking and Covid-19 can be found through the MySejahtera application and the website
www.jomquit.moh.gov.my
.
Throughout the MCO and conditional MCO period, 400 smokers have registered online for help to quit smoking, while over 5,000 people have visited the jomquit website.
"These figures show that there is an increase in awareness among the community especially smokers about the dangers of smoking.
"The Health Ministry hopes that more smokers will be proactive and take the responsibility to act immediately for their health as well as to protect their loved ones especially senior citizens and children," Noor Hisham said. - Mkini