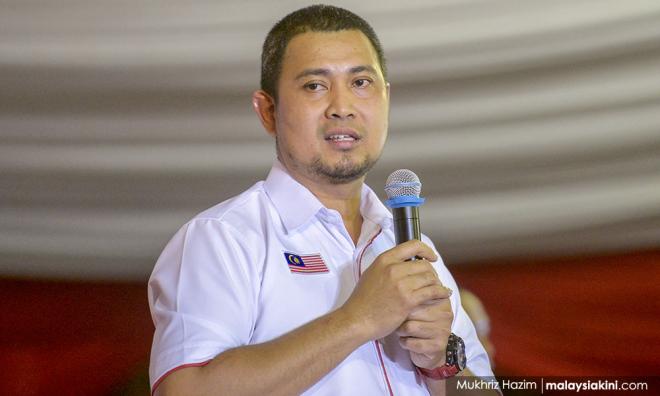 Former Johor menteri besar Sahruddin Jamal has been appointed as the new Malaysian Pineapple Industry Board (LPNM) chairperson.
LPNM, in a Facebook post, congratulated Sahruddin (above) on the appointment.
"Heartiest congratulations to Sahruddin Jamal on his appointment as the new LPNM chairperson," it said.
Sahruddin was the shortest-serving Johor menteri besar after the Pakatan Harapan-led Johor government collapsed in late February.
This was after Bersatu pulled out of Harapan to form a new coalition government with BN and PAS.
Even though Sahruddin is Bersatu's Bukit Kepong assemblyperson, he had to step down as menteri besar as his party had agreed to surrender the top job to Umno.
Sahruddin became menteri besar on April 14 last year after his predecessor Osman Sapian, who is also from Bersatu, had a falling out with central leaders.
Umno's Benut assemblyperson Hasni Mohammad was sworn in as the new Johor menteri besar on Feb 28. - Mkini