Pakatan Harapan has resolved to nominate PKR president Anwar Ibrahim as their candidate for prime minister in the next general election.
The coalition - comprising PKR, DAP and Amanah - also resolved that it was open to "negotiations" and "cooperation" with any group.
However, these engagements must be anchored to the coalition's reform agenda and to public interest.
These were among the decisions made by the coalition's leaders at their two-day retreat in Port Dickson, Negeri Sembilan, which began yesterday.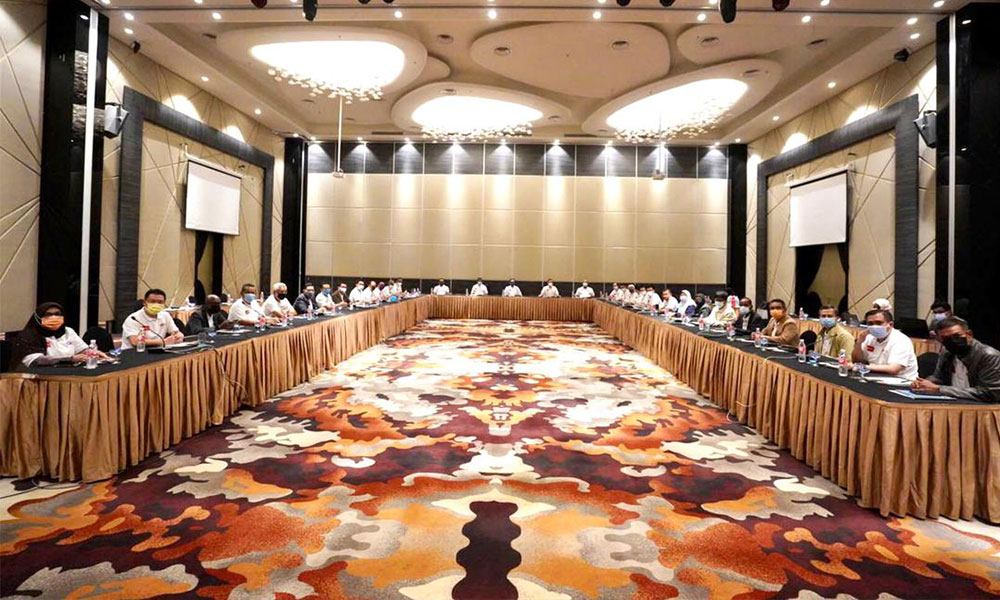 Their positions were spelt out in a document known as the Port Dickson Resolution, which declared the following:
The coalition will engage all stakeholders to prepare for its election manifesto.
The coalition will promote its achievements in governing Penang, Selangor and Negeri Sembilan through the principles of accountability, democracy and fairness.
The coalition promises equitable distribution of resources for the territories of Sabah and Sarawak.
The coalition will undertake roadshows throughout the country on Harapan's election pledges.
The coalition also urges Prime Minister Muhyiddin Yassin to advise the Yang di-Pertuan Agong to convene Parliament and end the emergency.
The focus of the Port Dickson Resolution on the 15th general election was confirmation that the coalition was moving away from Anwar's repeated claim that he had "strong, convincing and formidable" numbers to form a new government.
Muhyiddin does not have to call GE15 until the third quarter of 2023. However, he has pledged to hold GE15 once the Covid-19 pandemic was under control. The state of emergency and the suspension of Parliament are set to expire on Aug 1.
The Port Dickson Resolution also states that Harapan's goal is to help the country recover from the Covid-19 pandemic and undo Perikatan Nasional policies which had cost jobs and income.
However, Harapan can only achieve this through victory in GE15 and its reform agenda, according to the document.
Each of the three Harapan parties is represented by 10 members at the retreat. - Mkini