Ketari assemblyperson Young Syefura Othman led an entourage to meet Dr Mahathir Mohamad today in an attempt to convince him of DAP's moderate and multiracial views.
This came after the former prime minister recently branded the party as "extreme".
When contacted by Malaysiakini, Syefura said they "did not discuss politics" with the Langkawi MP.
"We were there to share our point of view on (the) politics of identity in Malaysia, and to show Mahathir that DAP is truly a multiracial party (that is) working for everyone.
"We emphasised the need to move away from racial politics.
"And the need to understand that Malaysia beyond 2020 should not allow certain quarters (to) abuse race and religion for their own political gain," she said.
The DAP members in her entourage included Raja Iskandar Fareez, Nor Miswary Ramli, Khairil Khalid and Izmil Amri Ismail.
Mandeep Singh, previously an aide to former communications and multimedia minister Gobind Singh Deo, was also present.
Elaborating, Syefura said they explained to Mahathir why "young Malays" chose to join DAP.
"We wanted Tun (Mahathir) to see that there are young Malays nowadays who understand the struggle of DAP as a party for all," she added.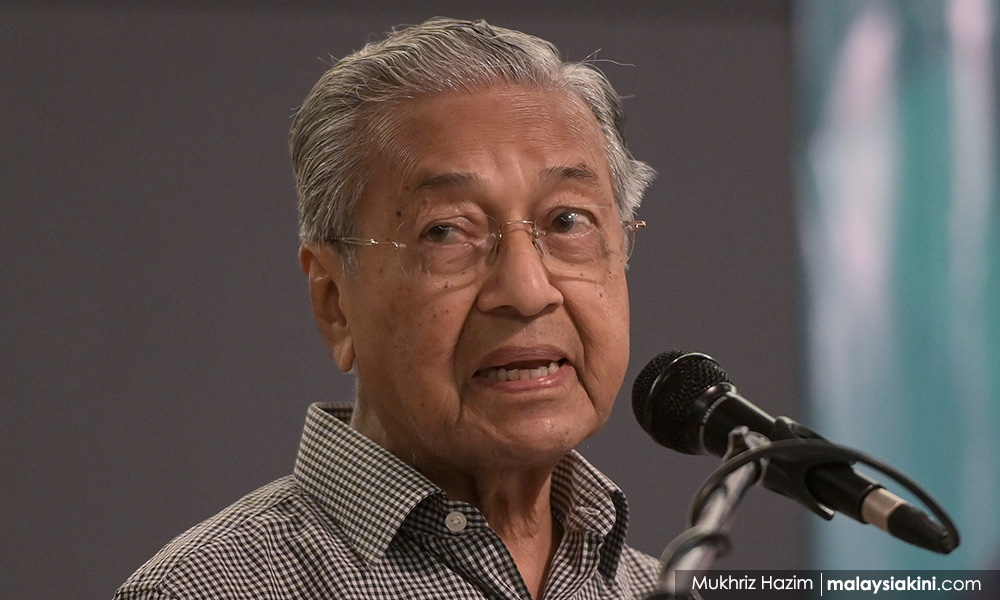 Speaking to the media last week, Mahathir opined it was possible for Umno to work with DAP despite how the latter was "sometimes extreme" and "worked for their own race".
This came amidst speculation that the Umno faction led by party president Ahmad Zahid Hamidi was cosying up to Pakatan Harapan chairperson Anwar Ibrahim.
DAP is a Harapan component party.
Mahathir led Umno for more than 20 years before he quit in 2016 in protest of the 1MDB global financial scandal. The nonagenarian then set up Bersatu to challenge Umno in the 14th general election.
After Bersatu ejected its founding chairperson, Mahathir set up Malay-rights outfit Parti Pejuang Tanah Air (Pejuang). The Registrar of Societies has thus far rejected Pejuang's bid to register as a political party. - Mkini