Hand sanitisers have become a daily necessity in the Covid-19 pandemic, and businesses are even legally required to provide them to customers and ensure customers use them upon entering their premises.
However, a survey conducted by Selangor MCA on various shops in the state found that some of the provided hand sanitisers are of dubious quality and may not have the desired effect.
MCA Selangor secretary Leong Kok Wee warned that using such poor quality hand sanitisers may be worse than not using any sanitiser at all, as it may provide a false sense of security.

"People may touch their faces or hug their kids after using the poor quality hand sanitiser since they think they have been disinfected," Leong told a press conference in Petaling Jaya today.
MCA government affairs monitoring committee chief Wong Kok Fye and Selangor MCA consumer affairs bureau chief Lee Nan Sang were also present at the press conference.
The party sampled 72 bottles of hand sanitisers mainly from coffee shops, restaurants, shopping malls, and general stores, of which 13 were found to be refilled bottles with no labels or any indication of their contents.
NPRA requirements not met
Wong pointed out that all hand sanitisers sold on the market need to be approved by the Health Ministry and registered under the National Pharmaceutical Regulatory Agency (NPRA).
The registration number must be displayed on the bottle.
However, MCA's checks found that of the 59 samples which carried a label, 93 percent could not be found in NPRA's registry.
In addition, 59 percent of the hand sanitisers are alcohol-based, nine percent are non-alcohol sanitisers, and 32 percent are of unknown composition since the label did not declare its ingredients.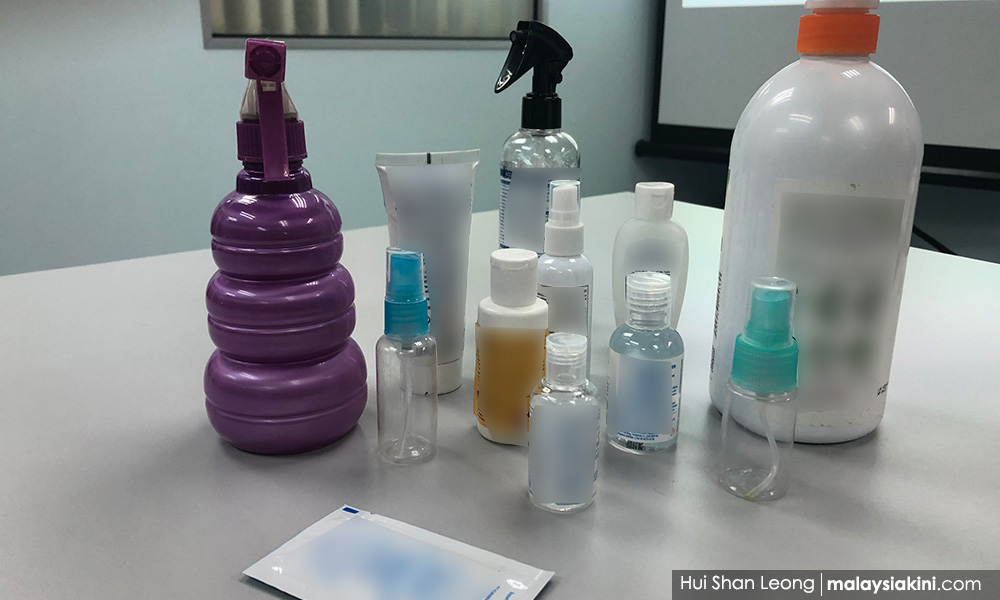 "Food and Drug Administration (FDA) and Centers for Disease Control and Prevention (CDC) from the US do not recommend non-alcohol hand sanitisers.
"MOH and NPRA are also recommending the general public to use hand sanitisers containing at least 60 percent alcohol if they are to be effective," Wong said.
He added that some of the refilled bottles were found to contain soap water or diluted alcohol.
A greater risk may be consumers unknowingly use substances that contain industrial alcohols like methanol and n-propanol, which are harmful to the human body.
Enforcement and price control should run simultaneously
As such, Leong urged the government to step up enforcement, such as by sampling and testing hand sanitisers and verifying whether the brands have been registered with the Health Ministry and the NPRA. It should also regulate the price of regular hand sanitisers.
Leong also urged the government to tighten the enforcement against those illegal hand sanitisers, as well as control the price of the legal ones.
This is to reduce the burden of the business owners who have been suffering since the onset of the Covid-19 pandemic last year.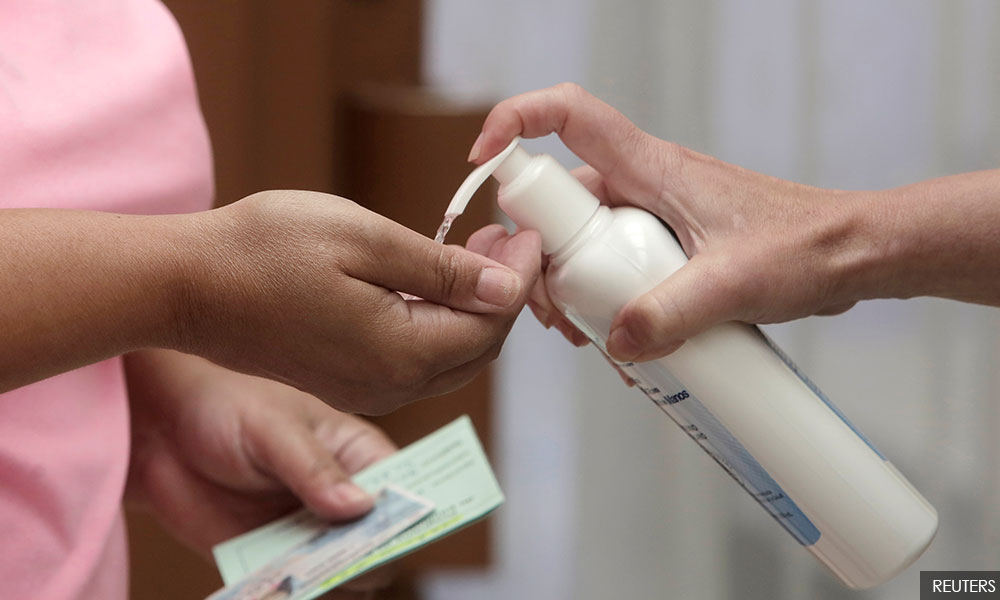 "We do understand the enforcement itself might mean adding more burden to the people, so we suggest controlling the price as a balance, making sure hand sanitisers are affordable for the people.
"Some business owners may choose the lower-priced sanitisers without knowing its quality, some of them just buy it based on what their suppliers claim.
"Some of them may use soap and water to make their own sanitisers because - to their understanding - it is effective.
"All these circumstances are understandable. We can't put the blame only on them," added Wong.
Buyers beware

Leong and Wong also advised the public to check with NPRA's website or NPRA's app before buying hand sanitisers.
"You could just key in the brand name or the registration number that stated on the bottles," said Wong, adding that the National Security Council and Health Ministry have provided clear guidelines on how to choose hand sanitisers, so public awareness is more important now.
When asked if MCA would approach the Domestic Trade and Consumer Affairs Ministry on this issue or advise in the cabinet, Leong said they will follow up with the relevant ministries soon.
"We haven't had dialogue with them. But we have already consulted some of the government hospitals, medical officers. That's why we came out with these points, such as how you check with the registration and from where we can check it.
"For the upper level, like the minister or deputy minister, we have not (communicated with them) yet...
"We will make some correspondence first, look for the Health Ministry. Basically, we will convey all these to the upper level (soon)," Leong said. - Mkini