Malaysia has recorded its first case of the Covid-19 variant from India, which is a double mutation known as B.1.617.
Health Minister Dr Adham Baba (above) said the variant was identified through analysis of the whole genome sequencing (WGS), which was done between April 24 and May 1.
He said the first case in Malaysia of the double mutation variant, which is said to be contributing almost 60 percent to the sharp spike of Covid-19 infections in India currently, was detected in an Indian national.
"We report the first case of the variant from India, with double mutations known as B.1.617, in an Indian national screened at Kuala Lumpur International Airport (KLIA)," he said in a statement today.
The World Health Organisation (WHO) said the predominant lineage of B.1.617 was first identified in India last December. It has since been found in 17 countries, raising global concern.
The WHO has also described it as a "variant of interest", suggesting it may have mutations that would make the virus more transmissible, cause more severe disease or evade vaccine immunity.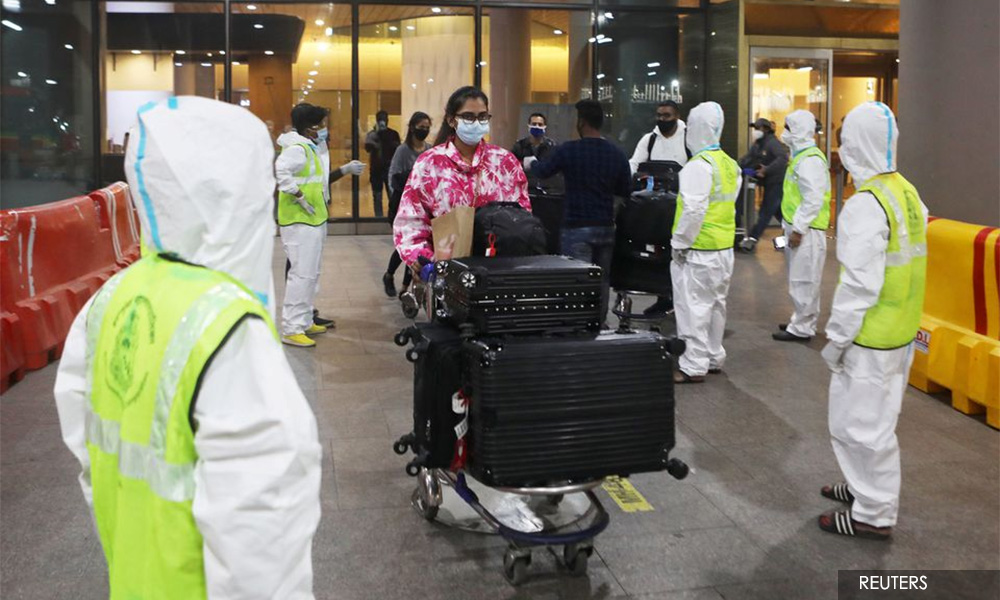 Other strains with known risks, such as those first detected in the UK, Brazil and South Africa, have been categorised as "variants of concern" (VOC), a higher threat level.
Adham said there has also been a first report of the variant from South Africa, B.1.351, in Perak (Jalan Canning Estate cluster) and Kelantan (Kampung Bunut Sarang Burung cluster), with 10 cases in each state. There were also seven B.1.351 cases detected in Selangor.
Meanwhile, the UK variant, known as B.1.1.7, has been detected in two cases in Selangor, and one in Sandakan, Sabah, involving a non-Malaysian, he added.
The variant Covid-19 case in Sandakan is the first report of a variant Covid-19 strain in Sabah as well as the first report of the variant among persons without overseas travel history.
Adham said this would suggest that the B.1.1.7 variant is being transmitted locally.
"To date, there are 48 cases of South African B.1.351, eight cases of UK B.1.1.7, one Indian variant B.1.617 and two Nigerian variant B.1.525.
"Also, there is a single case of C lineage (C.36) from a person with a history of travel to Egypt. The C.36 is the dominant lineage in Egypt.
"We also find that there is a gradual increase in the number of VOCs, especially the South African B.1.351, among the samples that we are performing full genome sequencing, suggesting potential replacement of the VOC (B.1.351) of the local lineage (B.1.524)," he added.
More details on this will be revealed in tomorrow's Covid-19 Immunisation Task Force (CITF) press conference.
On April 26, Putrajaya had decided to bar travellers from India from entering the country, in order to ensure the variant from India will not cause infections here.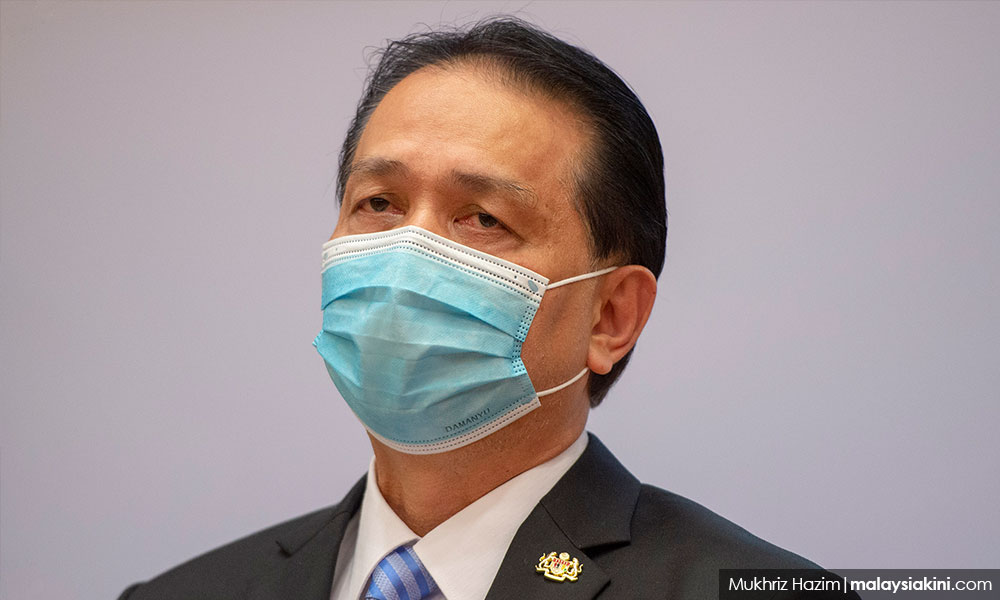 Health Ministry director-general Dr Noor Hisham Abdullah said in a statement later that the first case of the Indian variant involves an Indian national with a history of travel to Mumbai, India.
"The individual entered Malaysia using a work pass on April 10, 2021, and was found to be positive for Covid-19 at the international gateway on the same day.
"The case was identified to be infected with the variant from India B.1.617, as a result of the whole genome sequencing. The case has been isolated and is receiving treatment," he said. - Mkini