COVID-19 | The Hotspots Identification for Dynamic Engagement (Hide) has its blindspots, according to Science, Technology and Innovation Minister Khairy Jamaluddin.
He said that Hide - which is devised as an early warning system to predict locations potentially to become Covid-19 hotspots - deals with locations that are registered on MySejahtera.
This means premises that do not ensure compliance with MySejahtera check-ins would not come under its radar.
"Hide deals with locations that are registered on MySejahtera. There are obviously blindspots where MySejahtera registrations are not complied with.
"That is why I highlighted the importance of complying with MySejahtera check-ins," he told a virtual press conference this afternoon.
Khairy was answering a question regarding the recently rolled-out Hide system, where its list of flagged premises is largely made of shopping complexes and malls.
Some had pointed out that the list does not show other types of premises, such as factories and industries where many Covid-19 clusters have been detected.
However, the minister insisted that the data and warning issued by Hide is sound.
He said that locations that are not covered by MySejahtera are still covered by groundworks by the Health Ministry.
He also stressed that shopping malls were on the list of locations flagged by the system because of increases in traffic at the premises, especially with the Hari Raya Aidilfitri celebration around the corner.
"Just because there are blindspots on Hide, it does not mean that shopping malls are not hotspots.
"There has been a surge of activities in shopping malls in the run-up to Hari Raya Aidilfitri," said Khairy (above).
Last week, Khairy announced that the government is deploying Hide - a new warning system to pre-empt potential infection clusters at identified locations.
He said the system will be able to predict whether certain premises or areas might turn into a Covid-19 hotspot.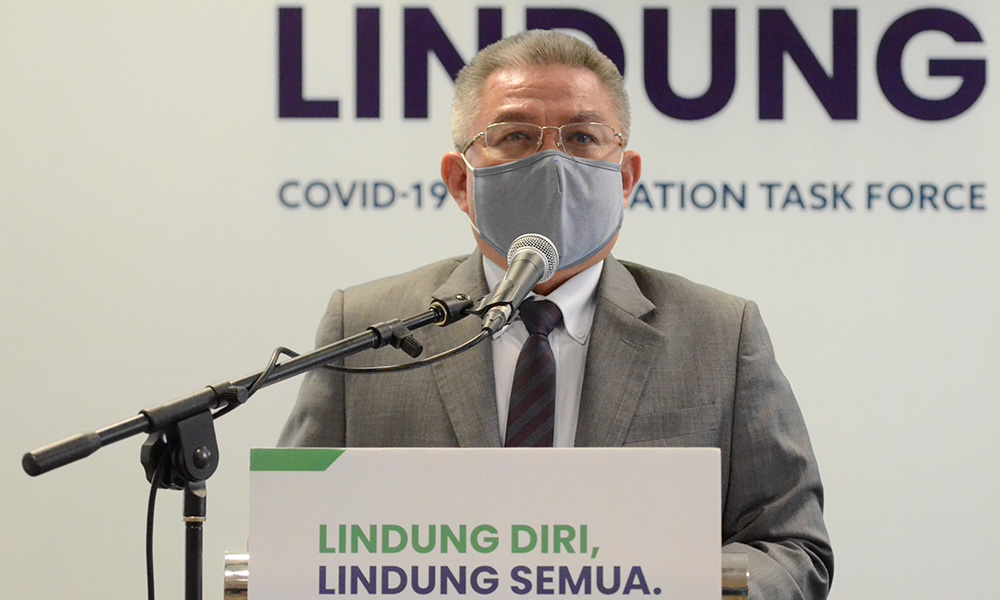 Meanwhile, Health Minister Dr Adham Baba, who co-chairs the Covid-19 Vaccine Supply Access Guarantee Special Committee (JKJAV) together with Khairy, told the press conference of the steps taken by health authority once a premises is flagged by Hide.
According to him, once the Hide list of locations is announced, MySejahtera would send an alert to its users who are identified as casual contacts so that they can self-monitor their health condition.
Those identified as casual contacts and feeling unwell are advised to get to a healthcare facility for checks.
"Secondly, the ministry would do an analysis on the list flagged by Hide. We will check the data of individuals on the list to find if any of them has been tested positive for Covid-19 and whether action has been taken.
"When there is a positive case, the district health office would initiate investigation, contact tracing, quarantine order for close contacts and conduct risk assessment on the premises.
"Assessment would also cover the issue of whether the premises need to be closed temporarily, or if it just needs prevention and control measures," he said.
Adham said that the health offices would then issue an order according to their assessment, including clean-up works and screening tests on workers at the premises, if needed.
He added that the ministry also works closely with other enforcement agencies to ensure compliance at the premises, and do engagement with premises owners and employers. - Mkini