Kluang has become the fourth district in Johor that will be placed under the movement control order (MCO 3.0) for two weeks, starting May 11.
Defence Minister Ismail Sabri Yaakob (above) said the decision was made by the National Security Council (NSC) after a total of 512 individuals out of 3,867 swab tests were found to be infected with Covid-19 between May 4 and May 8.
Currently, three districts - Johor Bahru, Kulai and Kota Tinggi - were placed under MCO 3.0 from May 7 to May 20. There are 10 districts in Johor.
"Apart from that, the Health Ministry also reported four active clusters within the district in addition to the 13 percent (Covid-19 test) positive rate, while the number of cases increased (each day) in several villages and residential areas.
"The government, upon scrutinising the proposal and advice by the Health Ministry and assessing the risk together with several members of the MCO technical committee, agreed that MCO would be implemented in Kluang from May 11 to 24," Ismail said in a statement.
He said the standard operating procedure (SOPs) in Kluang will be the same as those implemented in the country where interdistrict and interstate travels are prohibited.
"The implementation of this particular MCO, among others, is meant to limit the movement, especially during the festive season and school holidays after the highest (number of ) clusters were reported in the community," added Ismail, who is also the senior minister in charge of enforcing SOPs against Covid-19.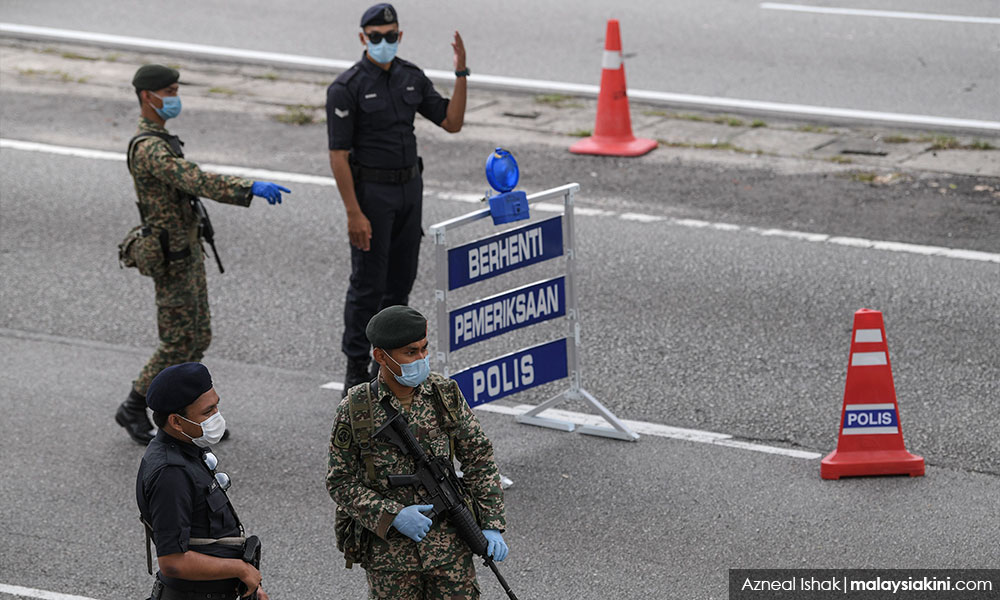 Malaysia has been struggling with a fourth wave of Covid-19 since mid-April, in which few districts in Kelantan were placed under MCO from April 16. The government later expanded MCO to the entire state.
Five Kedah districts - Kota Setar, Kuala Muda, Bandar Baharu, Baling, and Kulim - were placed under MCO for two weeks from May 1.
Meanwhile, in Selangor, six districts - Petaling, Hulu Langat, Gombak, Klang, Kuala Langat, and Sepang - were placed under MCO from May 6 for 12 days.
The MCO 3.0 also expanded to the Federal Territories of Kuala Lumpur from May 7 to May 20.
A full MCO was declared in 14 sub-districts in Besut, Terengganu, namely Kampung Raja, Lubuk Kawah, Pelagat, Tenang, Keluang, Bukit Kenak, Kubang Bemban, Jabi, Kerandang, Pengkalan Nangka, Pasir Akar, Tembila, Bukit Puteri and Kuala Besut, until May 20.
The latest MCO is closer to MCO 2.0 implemented earlier this year where most industries were still operational compared to MCO 1.0 last year which saw many businesses shut.
Yesterday, Health director-general Dr Noor Hisham Abdullah warned that the daily new Covid-19 cases may hit 7,000 by end of May if things are not under control.
Putrajaya was not inclined to impose nationwide MCO, just like what happened in March 2020, despite calls for the government to push for full lockdown.
Meanwhile, Ismail also announced that Kampung Keramat in Semporna, Sabah will be placed under enhanced MCO from May 11 to May 24.
The government made the decision after 10 villagers were found positive with Covid-19 out of a total of 101 swab tests. - Mkini