A leadership transition is expected to take place at DAP's central executive committee (CEC) election next month as Lim Guan Eng, who is in his final term as secretary-general, is set to relinquish the post he held for 17 years.
Party organising-secretary Anthony Loke is widely seen as a favourite choice to replace Guan Eng and it is an open secret that he was groomed to take over the party leadership. Despite this, Loke has remained low profile and has never openly admitted whether he eyed the top post.
However, in an interview with Malaysiakini and KiniTV last Thursday, the 44-year-old shed some light on his plan for the forthcoming coming party leadership elections, saying he is willing to assume the responsibility of helming the party if he is given the mandate by the delegates and fellow CEC members.
"If I am given the mandate or responsibility to lead the party, I think I have to take up the challenge," Loke said.
"It is, however, premature for me to say (that I'm eyeing the top post) now. DAP elections are unique as the candidates cannot offer themselves to contest in any post. They will be nominated by two branches to contest in the central executive committee elections and if they make it to the top 30, then the 30 candidates will nominate to decide the portfolio (that each other should hold).
"So, it is not for me to offer myself. It is for the (newly elected) CEC members to decide if I am qualified," he said when asked if he was willing to accept the top post if he is elected.
Like many of his peers and party leaders, Loke said he had been through various degrees of training in order to assume a leadership role.
"The party has given me various opportunities and responsibilities throughout my political career. That has given me a wide range of perspectives to see things from the national level and the grassroots level, from the organising perspective and the youth perspective.
"Anyone who enters politics should not be afraid and must be able to take up such responsibility. If you are afraid, then you must quit politics or retire from politics," he said when asked if he is somehow afraid of taking the helm of the party.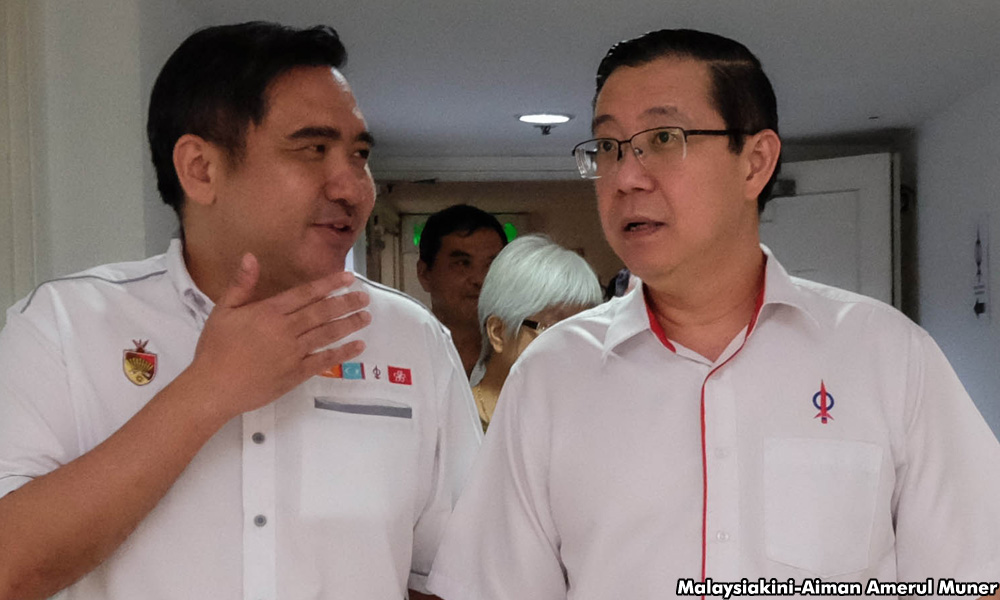 Political career
Loke started off as a political education director and was later elected as the DAP Youth chief. In 2004, he was made the Negeri Sembilan DAP chief and became a CEC member.
In 2012, he was elected as the organising secretary, a post which required him to deal with party affairs, from approving membership, liaising with branches, and keeping in touch with grassroots members on daily basis.
Loke is a three-term parliamentarian and a four-term state assemblyperson. He won the Rasah parliamentary seat in the 2008 general election, after which he was transferred to the Seremban parliamentary constituency in 2013.
In 2004, he won the Lobak state seat and the 2013 election saw him winning the Chennah state seat, both in Negeri Sembilan. He was appointed as the DAP parliamentary leader in 2018, replacing DAP veteran Lim Kit Siang.
DAP, which was initially slated to hold its congress and polls on Dec 20 last year, postponed the event to this June due to Covid-19.
Guan Eng took over as DAP secretary-general in September 2004, and this is his third and final term. A total of 4,000 delegates are eligible to vote for new leadership in the party polls on June 20.
Last week, DAP publicity secretary Tony Pua reportedly said Loke would be the suitable candidate to succeed Guan Eng as the next secretary-general.
Johor DAP chief Liew Chin Tong also said party leaders, even those who are considered Loke's peers, should start looking to Loke as their leader.
Among those included DAP deputy chairperson Gobind Singh Deo, vice-chairperson Chong Chieng Jen, Segambut MP Hannah Yeoh and Pua, Liew was quoted as saying by Chinese newspaper Oriental Daily.
Besides Loke, deputy secretary-general and former Dewan Rakyat deputy speaker Nga Kor Ming was said to be another popular candidate for the top post.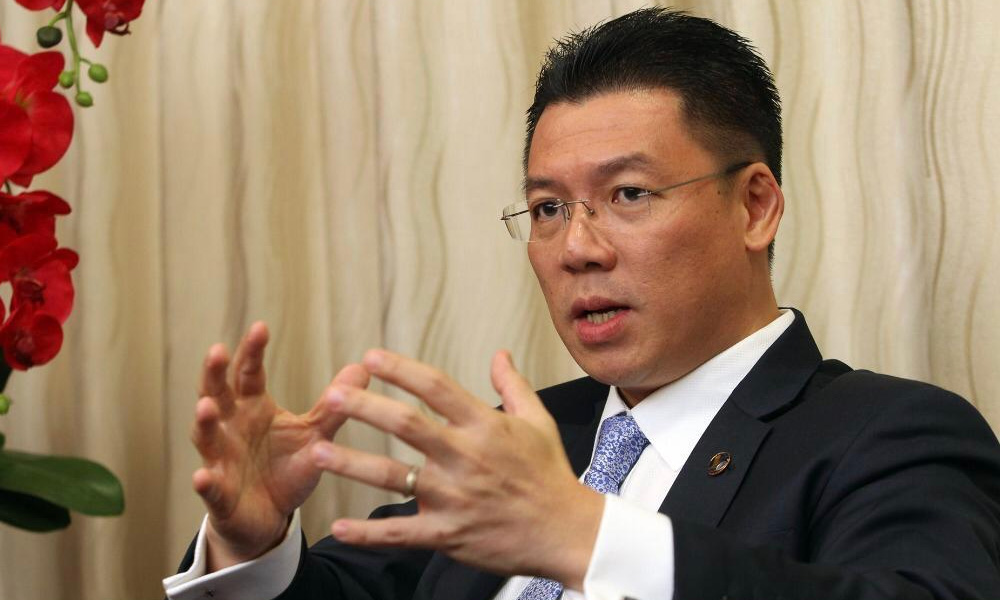 "Everyone has a right to go higher up or aspire for any particular position. I think that is the individual right of every leader. What is the problem with that?" said Loke, when asked about Nga being speculated to eye the top post.
"No, we do not fight each other. I just met Nga two days ago, all of us were very cordial. Have you ever seen me fighting him? We don't have any major arguments," he said.
A leader's responsibilities
When pressed further, Loke said the immediate goal for the new secretary-general and DAP leadership would be to ensure the party continues to chart a course towards being a multiracial party so that the DAP would be accepted by more Malaysians.
"In order for the party to reach its peak, we must reclaim Putrajaya and DAP must again become part of the government. Our immediate goal is to retain all 42 parliamentary seats won by DAP in 2018. No seat should be lost," he said.
This will be his yardstick if he is entrusted to lead the party, he said.
Loke pledged to be a leader who would utilise the talents in the party, even if there were differences between him and the other leaders and members.
"Becoming the secretary-general doesn't mean you are the most powerful and outstanding person, but you must be the most suitable person (to hold the position). It does not require you to know all or do everything by yourself.
"I don't look from the aspect if they are from my gang. I look at the added value they can bring to the party. If a leader cannot use someone who has value to the party, then you have failed (in your job)."
"As a secretary-general, a leader, or a minister, one must know how to put the right people in the right position," he said.
Using an analogy of a football team, he said a team manager must know where to position players strategically, according to the strength of each player.
"I have adopted an inclusive attitude in my leadership of Negeri Sembilan DAP, so there are no factions. I will be lying if I said there are no personal issues, but it depends on how you deal with a problem.
"As such, things are under control in Negeri Sembilan where no major issues occur. Even if there are differences, we would deal with the problem from an overall situation and larger perspective," he said.
Dealing with disagreements
Loke said this was how he dealt with issues raised by Rahang assemblyperson Mary Josephine Prittam Singh, who quit the party in June but returned after two weeks.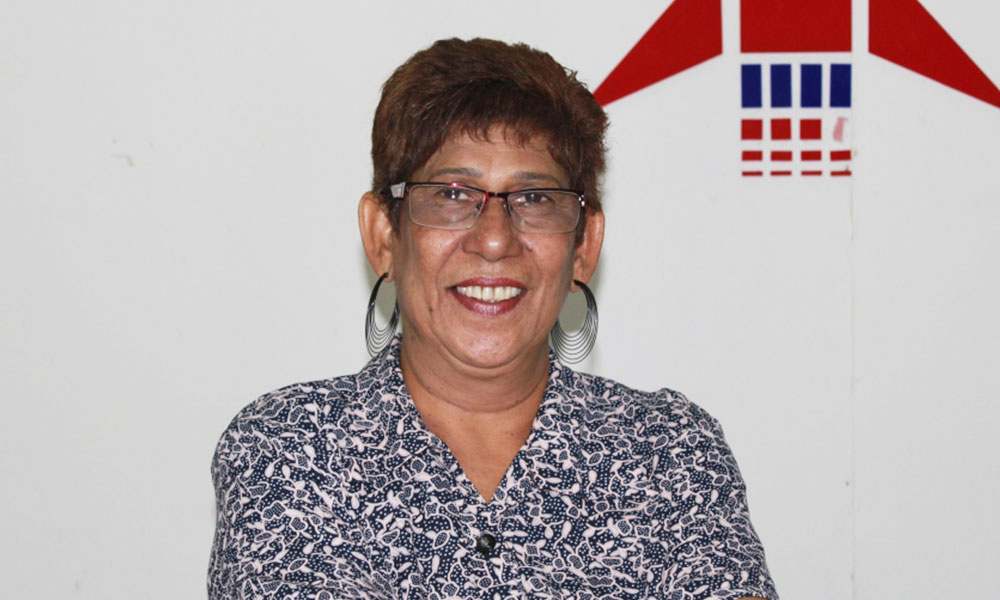 "I told her that I could not change a decision made by the state liaison committee. She was dissatisfied with the appointment of a village head. I did not change my mind in the end, the decision made by the state liaison committee must be defended.
"When a decision is made, everyone has to abide by it and they cannot threaten to quit the party.
"But we tried to persuade her to follow the party decision, told her the whole context of the issues, and she decided to accept it. This was the best outcome," he said.
In July 2020, Mary Josephine announced her decision to quit DAP. She claimed she had been repeatedly sidelined from the party's decision-making process, including on the appointment of Negeri Sembilan's Village Community Management Council chief. - Mkini