De facto law minister Takiyuddin Hassan, who had advised civil servants to be more careful when speaking about the law and refrain from making interpretations based on emotions, should also take his own advice, said Iskandar Puteri MP Lim Kit Siang.
Lim said this with regard to Takiyuddin's various justification for Parliament to remain shut during the emergency despite the Yang di-Pertuan Agong stating that the legislature can convene if the prime minister advised so.
"Takiyuddin is belabouring under a most wrong and fallacious notion that he controls Parliament and decides whether Parliament can convene or not, that he is more powerful and more important than the Parliament speaker, who is reduced in his eyes to a mere factotum.
"Does Takiyuddin realise that the speaker of Dewan Rakyat ranks 13th on the protocol list, as published in the Federal Order of Precedence, while a cabinet minister - including the minister in Prime Minister's Department (Parliament and law) - is lower down the list, ranked 16th in the protocol list?" Lim said.
Therefore, Lim said it was ridiculous for Takiyuddin to regard himself as the "master of Parliament", who can alone decide whether it can convene or not.
Lim said Takiyuddin had violated the Federal Constitution by insisting that Parliament should not convene.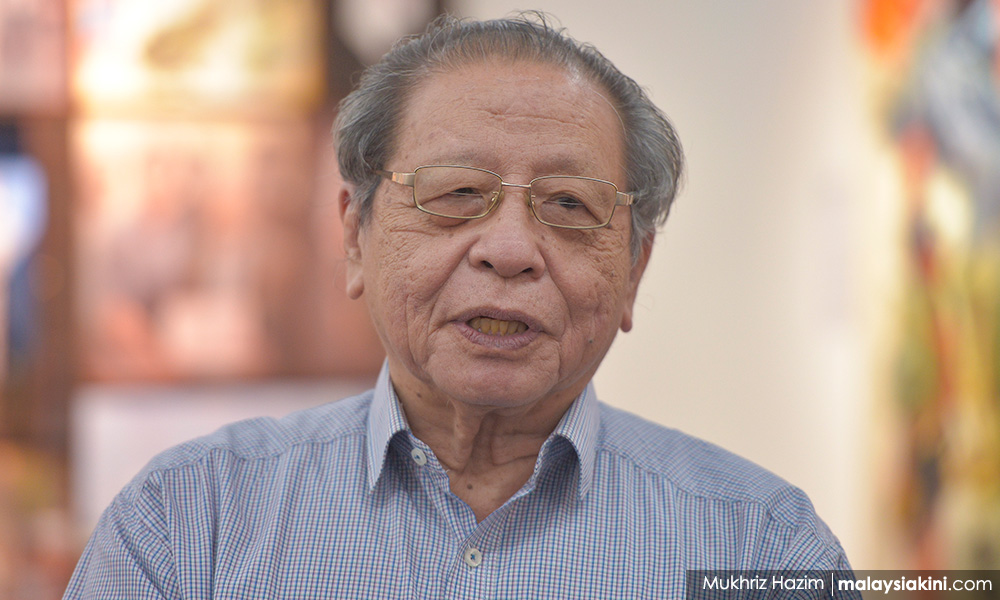 "The (Yassin) Muhyiddin cabinet has turned the Federal Constitution upside down on its head.
"It should not continue to ignore and violate the constitution but should decide this Wednesday to advise the Yang di-Pertuan Agong to convene Parliament - and leave the consequential matters like what safeguards to take in the face of the Covid-19 pandemic (with a threatening fourth Covid-19 wave) to the speaker and the relevant parliamentary committees," said the DAP lawmaker.
Takiyuddin's advice to civil servants came after outgoing inspector-general of police Abdul Hamid Bador criticised Home Minister Hamzah Zainudin for interfering in the appointment of senior police officers.
Takiyuddin had said the appointments fell under the jurisdiction of the Police Force Commission, which Hamzah chairs.
However, Takiyuddin did not weigh into the fact that Hamzah had admitted to discussing the appointment of people aligned to him to key positions in the police force who he referred to as "our boys".
The conversation was caught in an audio recording, which Hamzah later admitted was his voice. - Mkini