Outgoing Inspector-General of Police (IGP) Abdul Hamid Bador, who handed over duties to his successor Acryl Sani Abdullah Sani today, said while he appeared happy over his retirement, he was worried about the challenges faced by the police force.
He said this included the public's perception of the police, which came amid Home Minister Hamzah Zanudin's admission that he was the person in a recording discussing appointing "our boys" to key positions in the police force.
Hamzah was notably absent from the handover ceremony at the police headquarters in Bukit Aman, Kuala Lumpur this morning, despite his larger-than-life face plastered on the backdrop of the event's stage.
He was instead represented by Deputy Home Minister I Ismail Mohamed Said who said Hamzah could not attend the event as he had a National Security Council meeting with Prime Minister Muhyiddin Yassin.
"On the surface, I appear happy and relieved that I can enjoy quality time again which I have forgone but deep in my heart, I am anxious (gusar) about leaving the force which is still struggling with the endless war of perception and is judged by the court of public opinion," Abdul Hamid (above) said at the event.
He urged the police force to serve responsibly and to stand by what is right.
"It is impossible to please all 32 million Malaysians but we can improve our service delivery.
"Carry out every duty with integrity and hold on to the concept of 'Amar makruf nahi mungkar' (Enjoining what is right and forbidding what is wrong)," he added.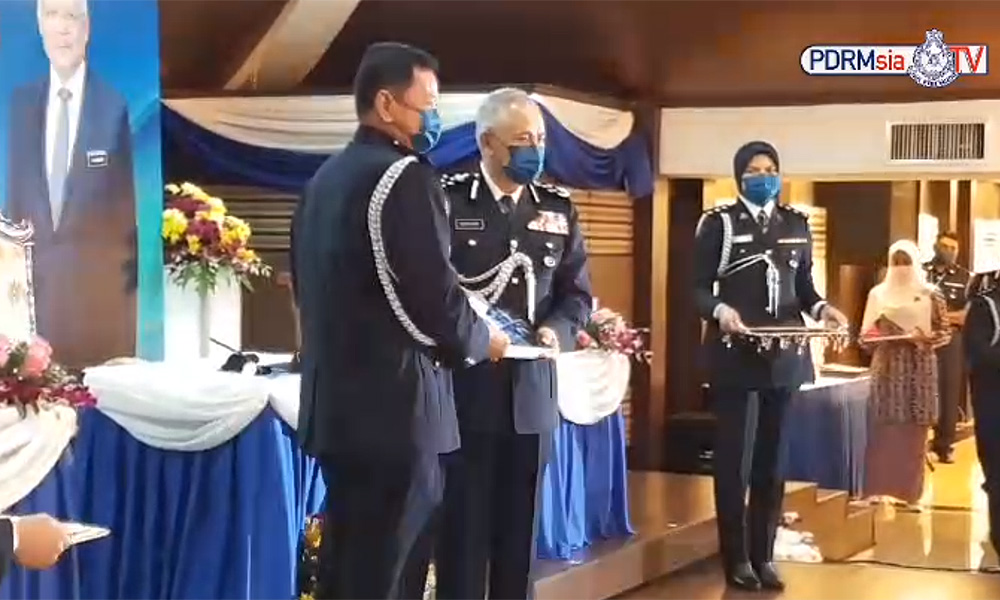 Abdul Hamid, who last Friday openly criticised Hamzah for allegedly interfering in the police force, was more reserved at the ceremony today.
Most of his speech was focused on thanking his men in blue for supporting him during his two-year tenure as the IGP and urging them to serve their best.
Abdul Hamid also expressed confidence in his successor.
"I congratulate Acryl Sani for his appointment as the new IGP.
"This appointment is the start of a bigger responsibility that requires sacrifice, commitment and sincerity.
"With the experience he has accumulated throughout his service, I am confident he can carry out his duty with excellence," he said.
He called on the police force to show Acryl Sani the same support they had given him.
At a press conference later, Abdul Hamid said he had revealed what he had to and will leave the rest to his successor.
Acryl Sani, who was also present, said his new duty as IGP was a heavy responsibility.
"I am confident with the confidence of the police directors, state police chiefs and district police chiefs, we can continue with our effort to ensure the people's safety and wellbeing," he said.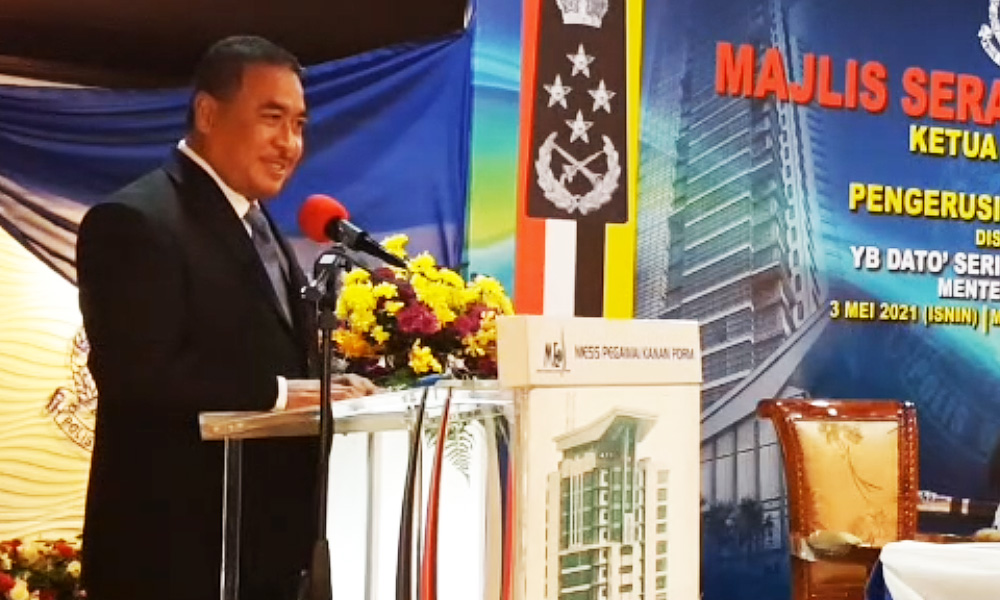 Acryl Sani added that he will announce the future direction of the police force in due time.
Earlier at the handover ceremony, Ismail read out Hamzah's speech on his boss' behalf.
In the text, he thanked Abdul Hamid for his service, contribution and sacrifice. - Mkini