An RM10,000 reward is being offered for any information that leads to the arrest and conviction of those allegedly responsible for the death of A Ganapathy.
The family's lawyer K Ganesh said the reward was being put up by an anonymous contributor who was allegedly once a victim of police brutality too.
"Since the perpetrators of the crime have not been arrested, I have been asked to offer a reward of RM10,000 for any information that leads to the arrest and conviction on those responsible, whether directly or indirectly, for Ganapathy's death," he said.
Ganesh was speaking at a press conference before a ceremony to pay last respects to the deceased.
Also present were Ganapathy's mother S Thanaletchumy and his sister A Thangamalar.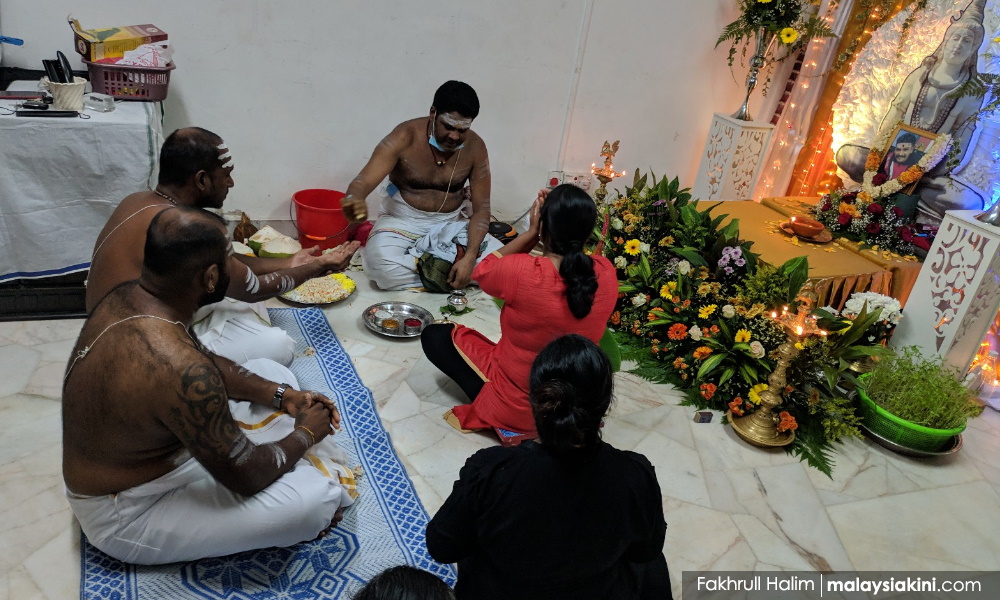 Forty-year-old Ganapathy was arrested on Feb 24 to facilitate investigation into a sibling who was wanted by the police.
He was released on March 8 but was admitted to Selayang Hospital's intensive care unit. He reportedly told his mother that police had beat him with a rubber hose.
While at the hospital, Ganapathy was confirmed to have kidney problems and his legs had to be amputated.
Ganapathy died at the hospital on April 18. The family's lawyer said an autopsy revealed the death was due to injuries to his legs and shoulders.
Gombak district police chief Arifai Tarawe, however, said there was no evidence the deceased was assaulted while under custody.
At the same time, he said police were still carrying out investigations with the aim of proposing an inquest into the death.
Ganesh said the district police chief's remarks showed that police have hit a dead end and that an inquest was necessary.
He also questioned why no statement was taken from Ganapathy during his 12-day remand.
"Was it not taken because of his health condition?" the lawyer asked. - Mkini