Iskandar Puteri MP Lim Kit Siang has panned de facto Law Minister Takiyuddin Hassan's interpretation of the Federal Constitution in an apparent attempt to defend Home Minister Hamzah Zainudin, who was accused of interfering in the police force.
"Takiyuddin ganged up with the home minister to give a perverted interpretation of Article 140 of the Malaysian Constitution," Lim said in a statement.
Takiyuddin, in an apparent response to former inspector-general of police Abdul Hamid Bador's criticism of Hamzah for interfering in the police force, had cited the constitutional provision on the Police Force Commission which is chaired by Hamzah and is responsible for the appointment, transfer and promotion of police officers.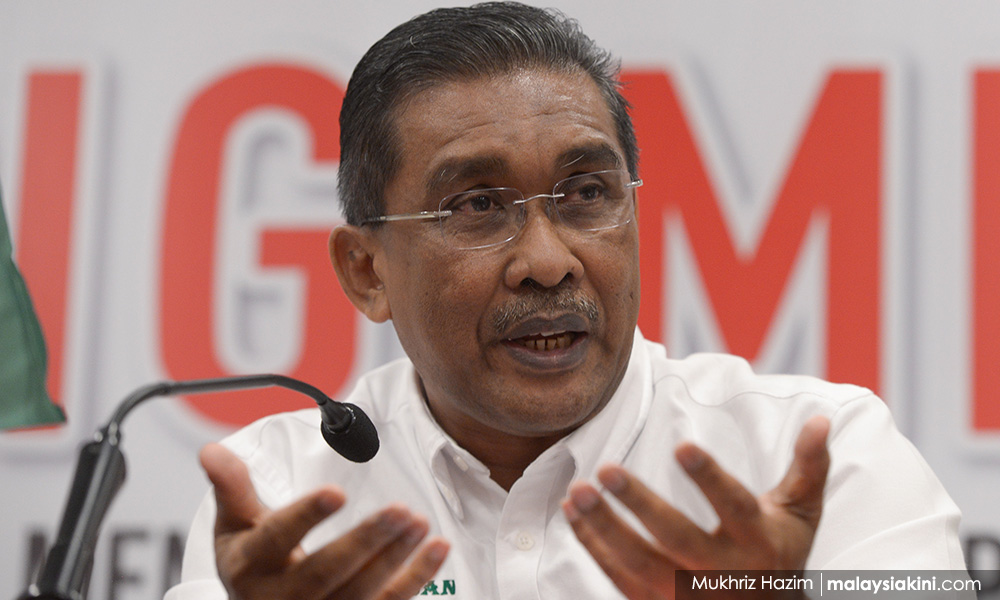 However, Article 140(7) does not allow the Police Force Commission to transfer police officers if it did not involve a promotion.
Hamid claimed Hamzah wanted to replace the head of the Special Branch, the intelligence unit of the police force after it refused to carry out political operations for him.
The ex-top cop also revealed that Prime Minister Muhyiddin Yassin was informed about the matter and had intervened.
Hamzah's intent was caught in a leaked audio recording where he also discussed appointing state police chiefs.
Lim noted that Hanif Omar, the country's longest-serving inspector-general of police, had said he did not face such problems when serving under three home ministers - Ghazali Shafie, Musa Hitam and Dr Mahathir Mohamad.
Lim called on more former inspector-general of police to speak up.
"I call on all the seven living ex-IGPs to speak up whether they had faced political interference in appointing state police chiefs. Hanif, the longest-serving IGP, has spoken up," he said.
Lim said former home ministers should also clarify if they had involved themselves in the appointing of state police chiefs like what Hamzah is trying to do. - Mkini