SARAWAK POLLS | A record of 349 candidates from the ruling Gabungan Parti Sarawak (GPS) coalition, nine opposition parties and independents are set to clash on Dec 18 to enter the biggest state legislative assembly in the country.
From state capital Kuching to the Ba'kelalan highlands, none of the 82 seats were left unturned in Sarawak's 12th election as Chief Minister Abang Johari Openg (above) leads the GPS to the polls for the first time.
This is the biggest turnout in the state's election history in terms of contesting parties and candidates. The state legislative assembly was increased to 82 seats in the 2016 polls which then featured 229 contestants.
GPS comprising Parti Pesaka Bumiputera Bersatu (PBB) of which Abang Johari is president, Parti Rakyat Sarawak (PRS), Sarawak United People's Party (SUPP) and Progressive Democratic Party (PDP), is marking a new reality in Sarawak politics in seeking a new government mandate.
The four parties, which were instrumental in capturing 72 seats in the 2016 polls under BN, had quit the federal pact in 2018 to form their own state coalition with a red and black hornbill logo.
The flood of challengers this time has pumped up the election fever in which the majority of contests will be multi-cornered fights. No party leaders from both sides of the fence were spared.
Save for four straight fights, the rest of the election will be fought out over 13 three-cornered fights, 33 four-cornered fights, 24 five-cornered fights, seven six-cornered fights and a single eight-cornered tussle.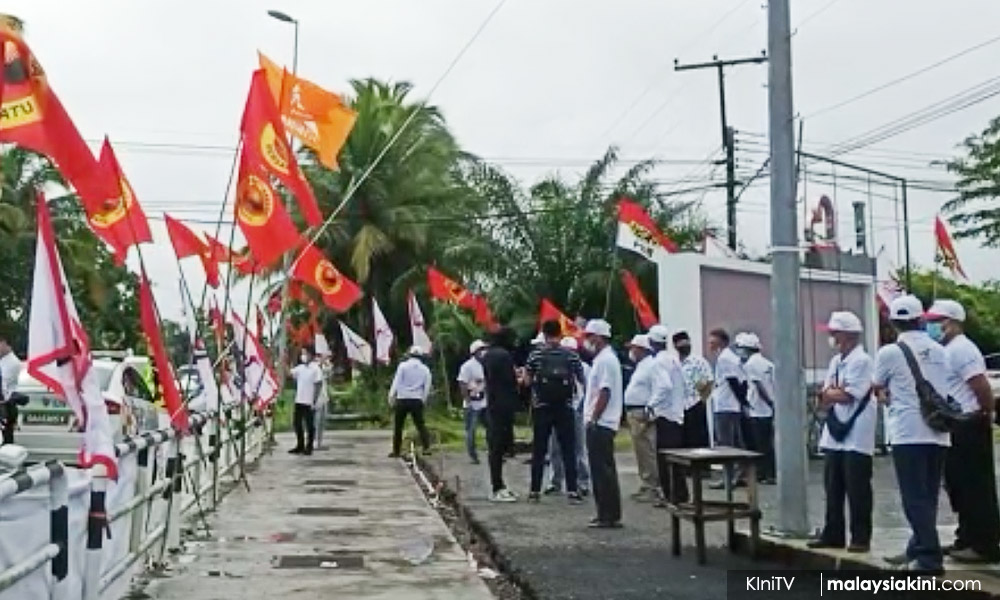 Abang Johari is in a four-way contest in Gedong. His challengers are Mohamad Sofian Fariz Sharbini of Parti Sarawak Bersatu (PSB), Kamal Bujang (Amanah) and Tomson Ango of Parti Bumi Kenyalang (PBK).
Dressed in a white shirt, Abang Johari filed his papers at the Gedong Community Hall, propelling the rural seat into the limelight. This is the first time he is switching to a new seat after spending the past 40 years as the state assemblyperson of Satok.
He expressed confidence that Sarawakians were wise enough to judge what GPS has done for the state.
"Although there are parties who say the manifesto is not the Bible, to us it is a promise that we must deliver as best possible. I hope now that our government has social and economic policies until 2030 and, due to the Covid-19 pandemic, we want our economy to recover and I hope the people will also play their roles so that Sarawak will have a brighter future for their children and grandchildren," he told a media conference after the nomination process today.
Eight-way tussle in Dudong
PDP leader Tiong King Sing, meanwhile, is locked in an eight-way tussle in Dudong while SUPP president Dr Sim Kui Hian is also in a four-cornered fight to defend Batu Kawah.
John Sikie Tayai, one of the senior faces in PRS, is in a six-way fight to defend Kakus. The party lost long-time president James Masing in late October when he died from Covid-19 complications.
Among the opposition, state DAP chief Chong Chien Jen is in a four-man battle in Padungan while PSB president Wong Soon Koh, 79, the oldest contestant, will have to fend off four others to retain the Bawang Assan seat.
The other parties in the fray are PKR, PBK, Aspirasi, Amanah, PAS, Parti Sedar Rakyat Sarawak (Sedar), Parti Bansa Dayak Sarawak Baru (PBDSB).
After GPS, PBK has the next highest number of 73 candidates followed by PSB (70), PKR (28), DAP (26), PDDSB (11), Amanah (eight), Sedar (five) and PAS one candidate.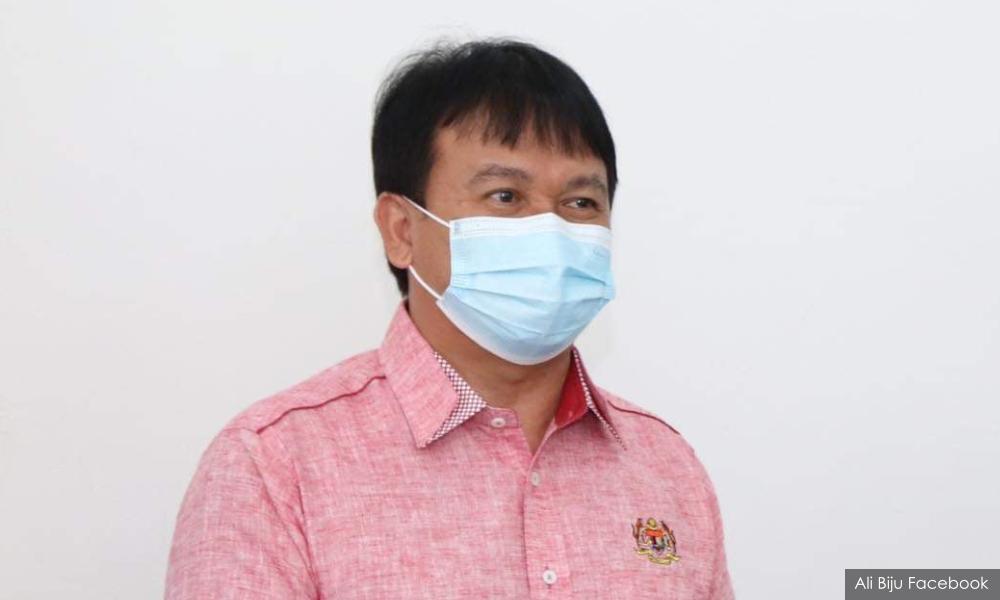 In Krian, Deputy Energy and Natural Resources Minister Ali Biju of Bersatu defied the party's decision when he registered to contest the seat as an independent. He first won Krian in 2011 and 2016 as a PKR candidate but left the party in 2020 to join Bersatu.
He is among 30 independents in the reckoning. Independents have a poor record in the past few election outings and make up the bulk of 69 candidates who lost their RM5,000 deposits in 2016.
A total of 45 women, close to 13 percent, are contesting the polls.
Amid stringent measures to curb the spread of Covid-19, the registration of candidates took place without the usual hordes of supporters and processions.
Inside the nomination centres, no journalists except for photographers and television crew were allowed.
A total of 1,252,014 registered voters are eligible to cast their votes. Early polling is scheduled for Dec 14.
- Bernama