DAP veteran Lim Kit Siang slammed former prime minister Najib Abdul Razak for what he described as an attempt to twist his words.
This was after Lim (above, left) made a reference to incidents of angry protestors setting fire to the homes of ministers in Sri Lanka and warned that Malaysia should not go down the same path.
This prompted Najib (above, right) and others to call on the police to investigate Lim for sedition and incitement.
"I had expected political desperados and opportunists, through their propagandists and cybertroopers, to twist and distort the meaning and purpose of my statement as one of incitement, but I had not expected a former prime minister to head the charge," he said.
Lim maintained he had no intention to incite Malaysians.
"I have already explained that I had no intention to incite any unrest in Malaysia but to warn of the dangers of allowing the political and socio-economic conditions in Malaysia to deteriorate as happened in Sri Lanka for over half a century as to become a failed state," he said in a statement.
Lim noted that in his previous statement, for which he is being accused of incitement, he said what is happening in Sri Lanka won't happen in Malaysia today but asked if it could happen in the future if Malaysia followed Sri Lanka's decline as a jewel of development.
"For the last half a century from 1970 to 2020, whether in terms of GDP growth or per capita GDP growth, Malaysia lost out to South Korea, Singapore, Indonesia, and China, but Sri Lanka had done worse," he said.
Political comebacks
Lim also made reference to the recent election in the Phillippines where Ferdinand Marcos Jr, the son of a kleptocrat, won in a landslide.
Lim said there are attempts to paint Najib's era from 2009 to 2018 as a golden era of development and progress but he pointed out that during this time, Sri Lanka grew faster than Malaysia.
However, during the same period, Sri Lanka took on a large amount of debt and yesterday defaulted on its debt payment for the first time in history.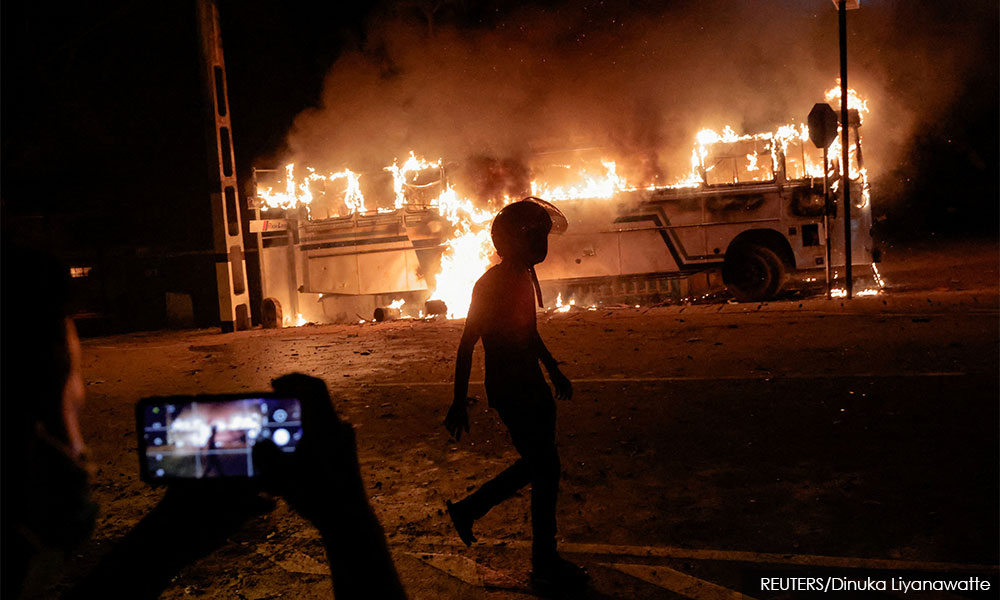 Violent protests against the Sri Lankan government erupted this month after a chronic foreign exchange shortage led to rampant inflation and shortages of medicine, fuel, and other essentials.
In the country's worst economic crisis since independence in 1948, protesters burned down homes belonging to dozens of politicians, including the family home of Prime Minister Mahinda Rajapaksa and his younger brother and President Gotabaya Rajapaksa.
Mahinda tendered his resignation as prime minister on May 9.
"The travails of the Philippines and Sri Lanka should be followed closely by the people of Malaysia if we are to learn from the lessons of the Philippines or Sri Lanka to become a world-class great nation by Malaysia's Centennial whether in 2057 or 2063," Lim said. - Mkini