The National Association of Malaysian Employment Agencies (Papsma) has voiced support for the Human Resources Ministry's recent decision to temporarily halt the Foreign Workers Centralised Management System (FWCMS) e-quota module under its foreign workers' recruitment process.
The e-quota module allows employers to apply for a foreign worker quota and the government to verify and approve the application online.
Papsma secretary-general Sukumaran Nair (above) in a statement said the system should not take over the responsibilities of the government and policies laid down by the ministry.
"We believe that there will be major changes to the process of recruitment to expedite the process of foreign workers into Malaysia.
"Malaysia is currently losing millions of ringgits due to the delay in the process of approval and recruitment of foreign workers into the sectors of dire need," said Sukumaran.
Malaysiakini previously quoted sources within Putrajaya who confirmed the termination order as stated in an internal circular dated May 9.
Fake document
However, The Department of Labour Peninsular Malaysia director-general Asri Ab Rahman, whose signature appeared on the internal circular, subsequently claimed the document was fake.
"We don't even know the motive behind this," Asri was quoted as saying by The Star.
IT solutions company Bestinet Sdn Bhd - operator of FWCMS - had through an external representative quoted Asri's reported denial and further said the circular was "probably manufactured with malicious intent best known to the author".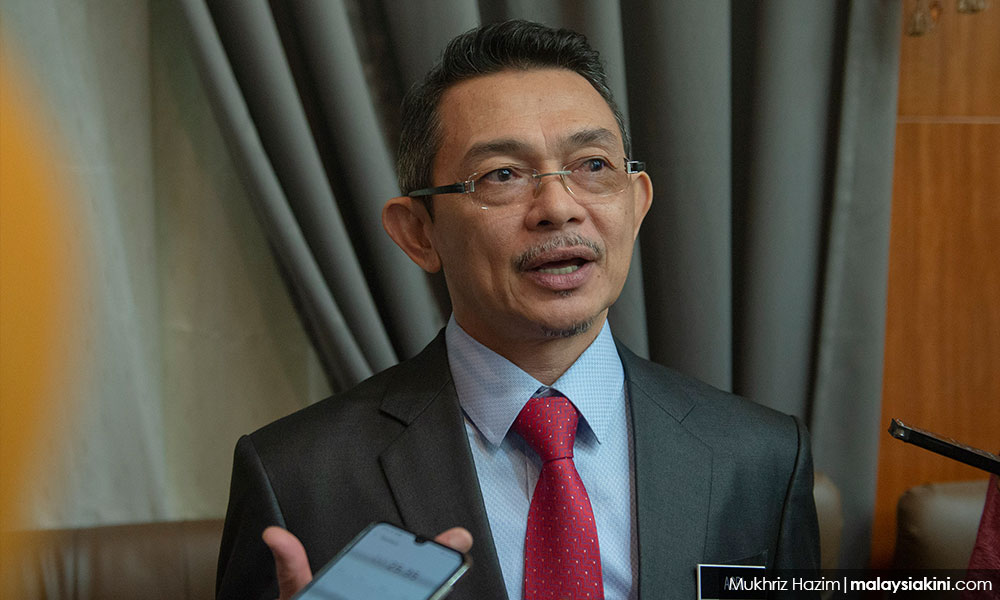 In the memo, Asri said due to the formation of the temporary special committee meant to expedite the foreign worker quota approval process, all employers seeking to hire foreign workers are now required to directly attend an interview session at the ministry's One Stop Centre.
When contacted, Sukumaran told Malaysiakini, "We later came to know that it (the termination) was true and it was an internal circular."
"Papsma members wanted me to express our relief at the decision made by the labour department recently," he said.
Surprised by denial
Sukumaran added that Papsma was surprised by Asri's reported denial of the internal circular because its own checks with ministry sources had confirmed the termination order.
In its statement, Papsma also reiterated industry players' concern over a delay in arrivals of migrant workers, including from Bangladesh, despite a bilateral memorandum of understanding signed last December.
"Thank you again to the ministry for considering the plight of employers and genuine business owners where businesses are continuously closing down due to the immense pressure of shortage of workers in the country," said Sukumaran.
On April 12, Human Resources Minister M Saravanan said a total of 179,451 applications to recruit foreign workers in five sectors will be processed and approved within six weeks.
The five sectors are construction, agriculture, plantation, manufacturing and services. - Mkini