Kuantan MP Fuziah Salleh has warned that another movement will be mobilised with the aim to shut down Lynas if the company plans to retain its cracking and leaching facility in Malaysia.
This follows Malaysiakini's report that the Australian miner had allegedly requested the government to discard an important condition in its operating licence, which will expire in March 2023.
Fuziah (above), who is Pahang PKR chief, said Pakatan Harapan initially agreed to close the Lynas Advanced Materials Plant (LAMP).
However, after it came into power in 2018, the coalition decided to move the cracking and leaching facility, which produces radioactive Water Leach Purification (WLP) residue, outside Malaysia before July 2023.
"Once we formed the government, DAP's Bakri MP (Yeo Bee Yin) came to a compromise to move the facility to Australia.
"This meant that the facility which produces radioactive Water Leach Purification (WLP) residue will be stopped, and the LAMP will become an ordinary plant which processes rare earth elements.
"If Lynas wants to request to carry out the cracking and leaching process in Malaysia, then we will mobilise a people's movement to shut down Lynas completely," she said.
While the radioactive waste will be stored in the permanent disposal facility located next to the LAMP, Fuziah fears that the Gebeng Industrial Estate will become a radioactive waste dumpsite.
"We may lose other investments in Gebeng," she added.
In 2013, the opposition coalition Pakatan Rakyat promised to stop Lynas from operating in Malaysia if they come into power.
However, in 2018, while Harapan did not mention Lynas in its manifesto, it promised to review controversial projects.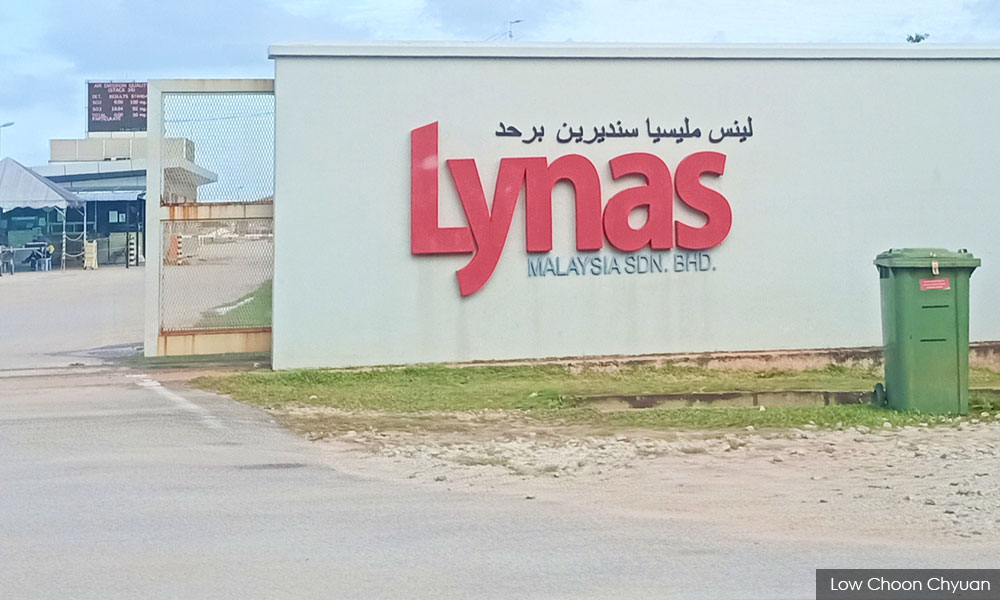 On March 10 in Parliament, Fuziah blamed former prime minister Dr Mahathir Mohamad for not wanting to close down the rare earth processing plant during Harapan's rule.
Pejuang refuted the claims and said Mahathir had acted upon the advice of the government's LAMP Operations Evaluation Executive Committee that was set up in 2018.
Is it a delaying tactic?
Meanwhile, Bilut assemblyperson Lee Chin Chen urged Science, Technology and Innovation Minister Dr Adham Baba to maintain the requirements set in the operating licence for its renewal.
The DAP lawmaker questioned whether Lynas' promise to move the cracking and leaching process to the city of Kalgoorlie in Western Australia was merely a "delaying tactic".
"The public is worried that the government might allow Lynas to continue the process of generating radioactive waste in Malaysia, which will lead to water pollution," Lee said in a statement.
In February 2020, the Harapan government agreed to extend Lynas' licence until March 2023 with four conditions, including the requirement to relocate its cracking and leaching facility abroad.
Recently, the Atomic Energy Licensing Board (AELB) had told Malaysiakini that it hasn't received any application from Lynas to renew the licence and the current requirements remain unchanged. - Mkini