Former prime minister Najib Abdul Razak has reiterated his proposal that national oil firm Petronas rescues debt straddled Sapura Energy Bhd through a takeover.
He said this would not cost a sen of public funds and Petronas can later sell Sapura for a profit, once the company recovers.
Among others, Najib said if Petronas can take over, it can guarantee that Sapura's current contracts, worth RM7 billion, are completed, besides guaranteeing working capital for the ailing firm.
"When the company has recovered, its stocks rebounded, Petronas can sell (Sapura) on the market. Petronas will profit," he said last night.
Najib added that making such a flip would also benefit Amanah Saham Bumiputera (ASB) investors.
ASB, a fund that can only be prescribed by bumiputeras, is a unit trust issued by Permodalan Nasional Berhad (PNB), which is the current largest shareholder in Sapura.
Najib did not outline whether a Petronas takeover of Sapura would affect PNB's shares in the firm.
He reiterated the Petronas takeover proposal during a debate with PKR president Anwar Ibrahim last night on how to save Sapura.
An alternative to the Petronas bailout, Najib said, was for the government to guarantee bank loans for Sapura.
He added that Petronas can also help in this second scenario by giving Sapura higher value contracts.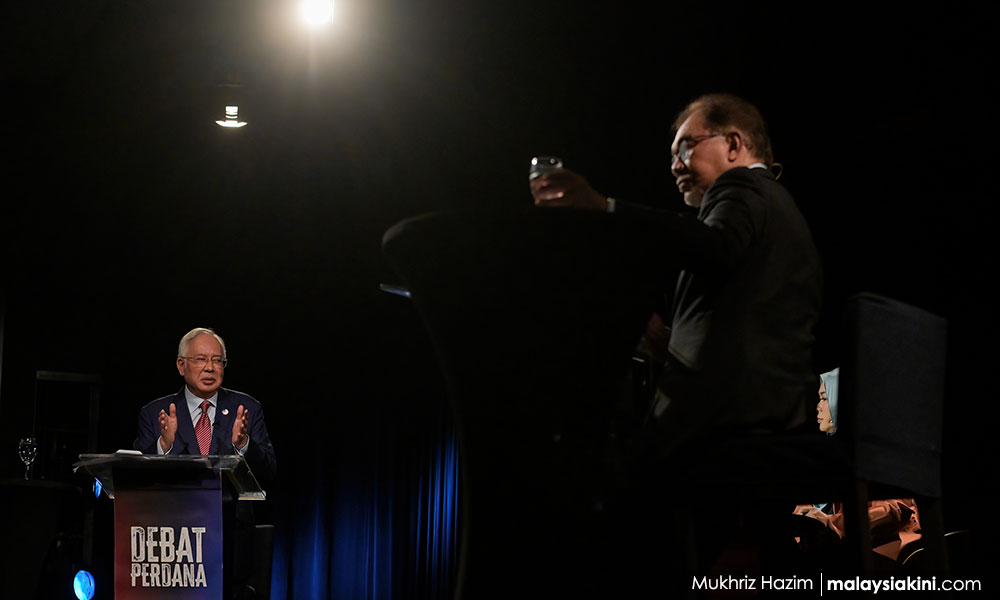 Anwar, in his retort, rubbished Najib's claim that public funds would not be used in a Petronas takeover exercise.
"A Petronas takeover (of Sapura) would cost billions. Who does Petronas belong to? The public," he said.
Sapura has been making losses since 2019. For the financial year ending Jan 31, 2022, Sapura Energy posted a loss of RM8.9 billion.
Three of its subsidiaries have been served with winding-up petitions in March.
Najib has argued that allowing Sapura to go bankrupt would translate to an RM4 billion loss to PNB, which would hurt the public.
Anwar, however, opined that any talk of a bailout should only be done after a forensic audit of Sapura is carried out to determine whether the company has been financially mismanaged. - Mkini