PAS should stop attacking Umno leaders if they are truly interested in achieving their goal of uniting Muslims in the country, said Umno information chief Shahril Hamdan.
He was responding to a statement by PAS information chief Khairil Nizam Khirudin who had vowed that the Islamist party will continue its agenda to unite the Muslims "although the Umno president has rejected it".
"I would like to ask my friend Khairil to propose to PAS leaders for the Muafakat Nasional committee to reconvene again if they truly want to continue the ummah unification agenda through Muafakat and stop attacking Umno leaders on social media.
"We are not looking for a fight. But if a fight comes to us, we will be called to respond," Shahril (above) said in a statement on Facebook today.
He said Khairil's statement appeared to blame Umno president Ahmad Zahid Hamidi for the breakdown of Muafakat, which does not bode well if they wanted to work together with Umno again.
"How do you want to unite with another party if you are openly undermining its leadership?" Shahril questioned.
No priority
He claimed that the real reason for Muafakat not working out is because PAS decided to prioritise their working relationship with other parties.
Shahril said Umno and PAS had begun to work together even before they lost in the 14th general election and it was Zahid who suggested formalising their cooperation through Muafakat.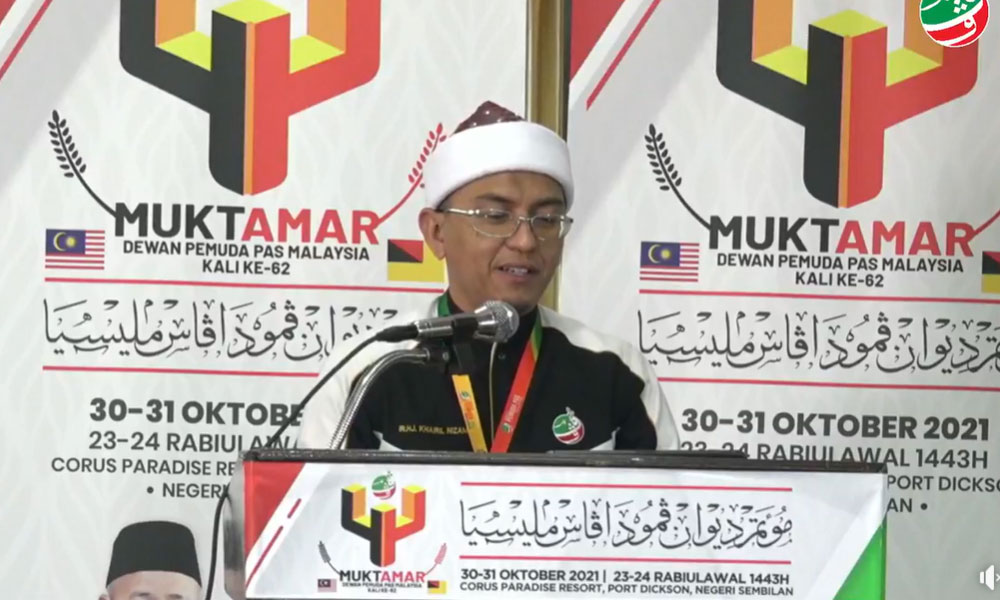 "But Muafakat only thrived until the formation of Perikatan Nasional (PN), which Umno did not agree to join, but PAS, without notifying Umno, appeared as a PN component party," he said.
Despite that, Zahid was still open to internal negotiations with PAS in the previous state elections where both parties had agreed to use their own respective logos but will assist each other's machinery.
"But, in the Malacca state election, Umno's simple request for PAS to use its own symbol and not PN's could not be fulfilled by PAS.
"It was a clear sign from PAS - PN is more important," Shahril said.
No cooperation with Umno in Johor polls
Meanwhile, in the Johor state election, it was revealed that PAS did not request to cooperate with Umno even though PAS deputy president Tuan Ibrahim Tuan Man had publicly stated that his party would negotiate on working together with Umno.
On the contrary, PAS repeatedly attacked Umno during that election, he said.
"Even after all that, Umno was still open-minded in several states and still wanted the Muafakat cooperation.
"But with statements like Khairil's yesterday, in this situation where PAS still likes to blame and demean us, isn't PAS that is keeping the unification agenda from becoming a reality?" he questioned.
In his statement yesterday, Khairil had claimed that the country wanted to see Umno and PAS collaborate because it would unite Muslims in the country.
"PAS guarantees that it will continue its agenda to unite the ummah although the Umno president has rejected it.
"To the Umno leaders who are still confident that PAS and Umno are the best options for Malaysians, I hope (our) agenda will continue. It is the best agenda for the prosperity and glory of Keluarga Malaysia," he had said. - Mkini