Questions have been raised on whether political pundit and lecturer Kamarul Zaman Yusoff has been appointed as a special officer to Prime Minister Ismail Sabri Yaakob.
This follows social postings by the Prime Minister's Office (PMO) attributing him as such while promoting a symposium on making Bahasa Malaysia international this morning.
On both Facebook and Twitter, the PMO attributed Kamarul Zaman as a PM's special officer.
The PMO is a co-organiser of the symposium, which Ismail Sabri will launch on Sunday, and lasts until Tuesday.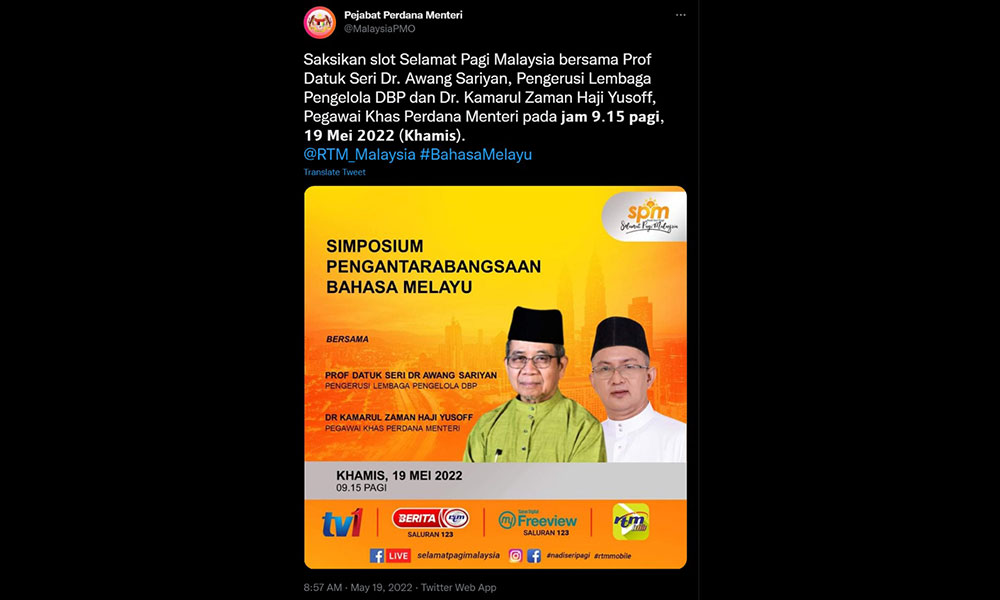 The Facebook post caption and poster now list the lecturer as the symposium's director.
However, the post's edit history still shows the previous caption where he is a special officer.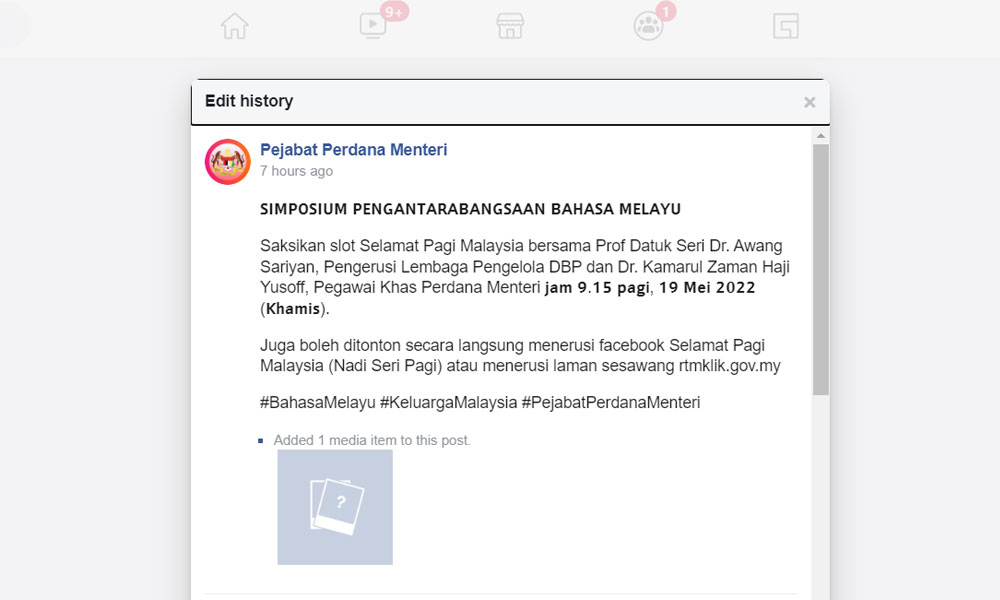 Meanwhile, a Facebook post by the Malacca state government still lists him in the prime minister's special officer role.
Kamarul Zaman is currently not listed on the PMO officers directory.
Malaysiakini has contacted the PMO for comment.
When contacted, Kamarul Zaman responded that the poster uploaded by the PMO was a mistake.
"Yes, it was the wrong poster," he said.
However, when asked to confirm whether or not he held any position in the PMO or as an officer or advisor to Ismail, he replied that the PMO tweet had been deleted.
He did not reply when asked again to answer the question.
It is unclear whether he is still attached to Universiti Utara Malaysia, where he was a senior lecturer at its international studies centre.
Previously in 2020, he was listed as a special functions officer to then plantations and commodities minister Khairuddin Aman Razali.
However, he said he did not accept the offer and said the listing was a mistake.
Kamarul Zaman is perhaps most infamous for being a DAP critic, with whom he has multiple legal tussles.
Taking Bahasa Malaysia to the international stage has been a pet project for Ismail Sabri, whose government made it a top priority for public officers to use the national language over English when speaking at international events.
Berita Harian reported that the symposium next week aims to prepare input to help the government chart an action plan to empower the language.
There will be 70 language experts from Malaysia, Asean, and internationally taking part in activities such as presenting working papers on how to take Bahasa Malaysia global.
The international participants include those from 15 countries, including the US, Australia, South Korea, China, Russia, France, the Netherlands, Brunei, and Singapore. - Mkini