Environmental and forestry researcher Teckwyn Lim urged the public to speak up and put pressure on politicians to ensure the protection of forests.
Lim was speaking at the Malaysian Nature Society (MNS) headquarters today at a forum regarding the status of forest reserves in Selangor.
The forum aimed to highlight the legal aspects of ongoing deforestation in Selangor compared to the ecological perspective.
Lim highlighted the recent case of the Kuala Langat Utara Forest Reserve, which Selangor Menteri Besar Amirudin Shari has promised to re-gazette before Hari Raya Aidilfitri.
"Amirudin had recently promised that the area would be gazetted back as a forest reserve, but it hasn't happened yet," said Lim today.
Another case he highlighted was the case in Bukit Cerakah, where 400 hectares of the forest reserve had been excised on May 5, 2022, without any public inquiry.
"This goes against the law previously set by the Selangor state government in 2011 as it was ruled that there would have to be a public inquiry to take land out of forest reserves.
"Is this even legal?" questioned Lim when speaking at MNS today.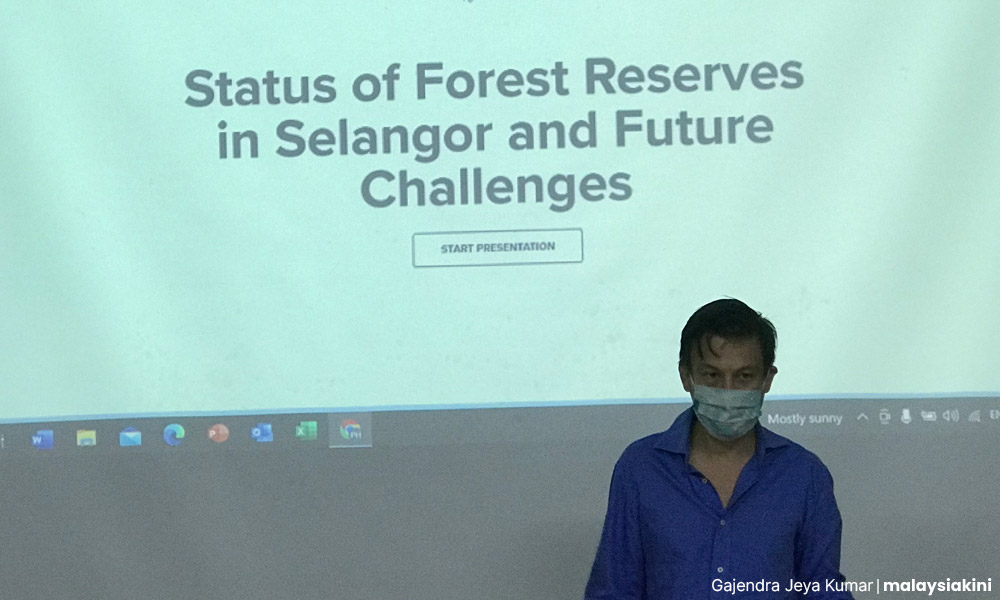 "From the camera-trapping exercise that we (Shah Alam Community Forest Society) did last year, we managed to spot many endangered species such as tapirs, hornbills, and gibbons.
"It's mind-boggling why the state government wants to destroy this forest," said Lim today.
Lim said the least the people could do is continue to speak up and pressure politicians to protect the forests so that excisions are reduced and reservations are increased.
Lim suggested two additional solutions to tackle the issue of excessive deforestation, which included tightening up the laws and an ecological and physical transfer.
MNS president Prof Ahmad Ismail also added that they were not against politicians but they are the ones who decide on policy in the country.
"We are not against politicians, but they are the ones who make the decisions.
"When the media highlights the issue, the politicians get the attention, which leads to them liaising with the community, and then making the decision," stated Ahmad. - Mkini