Amanah communications director Khalid Abdul Samad has dismissed the Special Jihad Task Force to Tackle Inflation formed by the government as part of measures to address rising living costs.
Khalid told reporters today it does not make sense for the government to discuss solutions to a problem of its own creation through the removal of subsidies.
"You create the problem, you form a committee to handle the problem you created, headed by a person who is a part of the cabinet.
"So it just looks like an act," the Shah Alam MP said after a protest against price hikes held outside the Kampung Baru mosque following Friday prayers this afternoon.
Prime Minister Ismail Sabri Yaakob on Wednesday announced that the task force led by Communications and Multimedia Minister Annuar Musa will have the duty to gather information from all relevant ministries, agencies and the public to draft and coordinate strategies to resolve inflation-related issues.
Other task force members include Finance Minister Tengku Zafrul Abdul Aziz, Agriculture and Food Industry Minister Ronald Kiandee, Domestic Trade and Consumer Affairs Minister Alexander Nanta Linggi, Minister in the Prime Minister's Department Mustapa Mohamed and Chief Secretary to the Government Mohd Zuki Ali.
Khalid, who also dismissed Annuar's role as task force chief, insisted that its formation will only be relevant if an initial decision was not made to remove subsidies for items including chicken and bottled cooking oil.
"If the policy had not been made, then it would make sense.
"You can tell the people, there is a problem where prices are expected to increase and we can no longer afford to subsidise, so we need to discuss a solution," he added.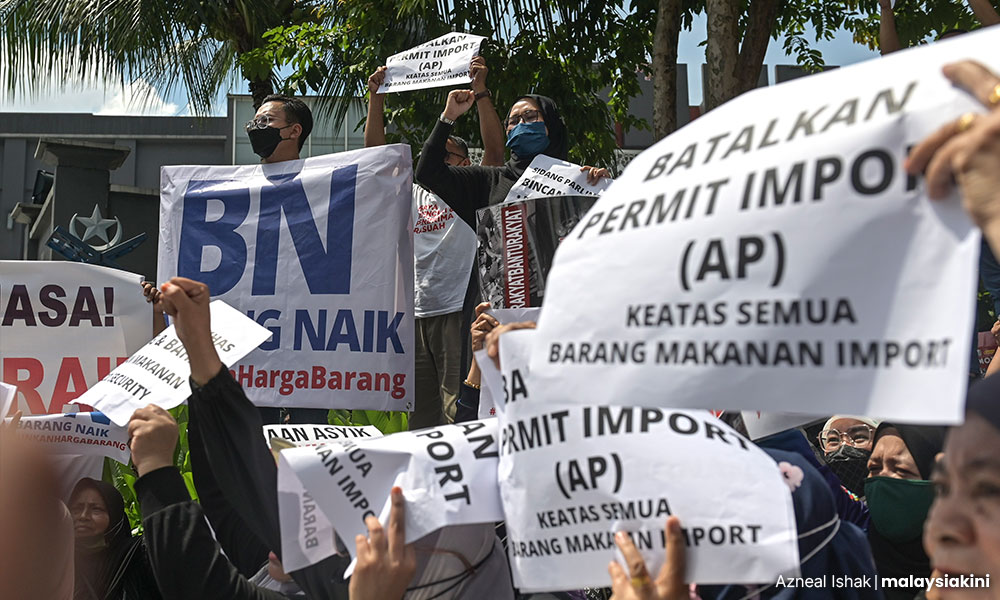 Ismail Sabri previously announced that the government will end subsidies for chicken farmers starting today, saying that a larger amount had gone unclaimed.
Instead, the prime minister said the reported savings of some RM700 million in allocations will be channelled directly to the people through increased cash assistance.
The government has since backed down on its decision to float chicken prices, implementing a new ceiling price of RM9.40 per kg through the additional allocation of RM369.5 million in subsidies, raising the total amount of subsidies since Feb 5 to RM1.1 billion. - Mkini