PARLIAMENT | The move to criminalise stalking in Malaysia inches along as the anti-stalking bill was tabled in Parliament today.
Earlier, amendments to the Penal Code and the Criminal Procedure Code (CPC) were tabled for first reading in the Lower House.
The proposed changes stand to make stalking a criminal offence - with punishments including up to three years imprisonment and fines.
A new Section 507A is set to be introduced under the Penal Code (Amendment) Act 2022 for stalking.
Under the clause, an individual would be considered stalking if the person repeatedly by any act of harassment, intends to cause or know or ought to know, that such an act causes distress, fear, or alarm to any person of their safety.
The proposed amendments to the law also include changes to the CPC to grant courts the power to issue an order against a suspected perpetrator under investigation, thereby protecting victims from further harassment.
The newly created Section 98A under the Criminal Procedure Code (Amendment) Act 2022 enables victims, their counsels, and guardians of a child or incapacitated adult to seek a court-issued protection order via an ex parte application.
With the order, the suspected offender will be prohibited from further committing any act of stalking under Section 507A of the Penal Code.
Restraining order
This includes restraining the suspected individual "from going near" the victim or any other person related to or associated with the victim at a distance the court thinks reasonable.
Failure to comply with the restraining order could prompt punishment of up to one year of imprisonment, fines, or both.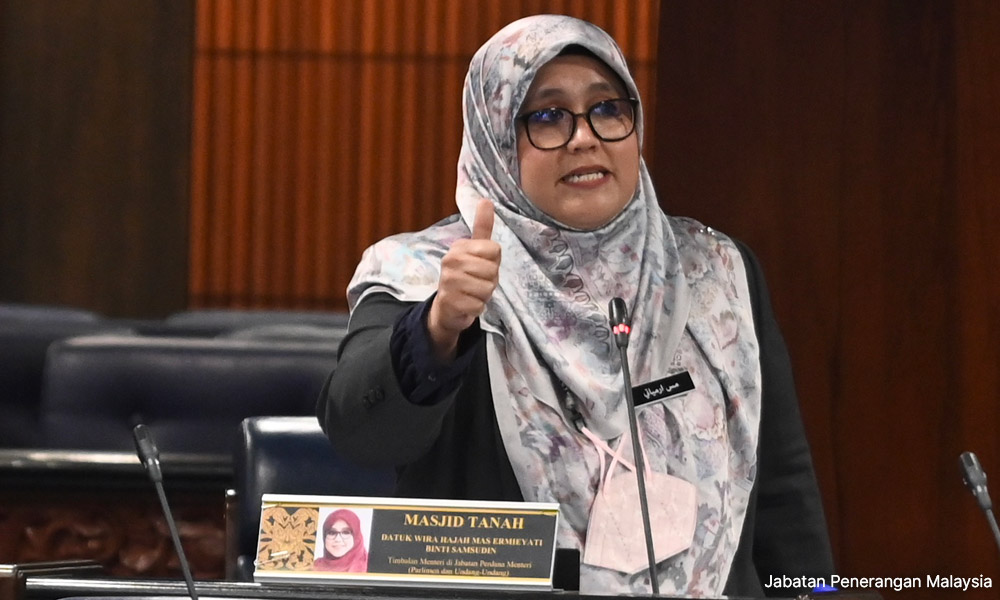 Deputy Minister in the Prime Minister's Department (Parliament and Law) Mas Ermieyati Samsudin tabled both bills in the Dewan Rakyat today.
She told the House that both bills were to be read and passed at the next Parliament session in October.
In 2019, Putrajaya announced it was looking to table a bill to make stalking a crime. It formed a committee looking into possible amendments to the law to criminalise the act the same year. - Mkini