PARLIAMENT | Opposition MPs urged the government to explain to the Dewan Rakyat about the altercation allegedly between Public Service Department (PSD) director-general Mohd Shafiq Abdullah and an immigration officer at the Kuala Lumpur International Airport (KLIA).
The lawmakers also want a minister to clarify the transfer of nine problematic police personnel to Sabah.
Salahuddin Ayub (Pakatan Harapan-Pulai) was the first to stand up in the Dewan Rakyat today to urge a statement from the relevant minister on the alleged altercation between the PSD director-general and an immigration officer.
"This involves the good name of the PSD, which is a highly respected institution in the country.
"So I feel a minister from the Prime Minister's Department should come to this House to explain the issue… so that there is no misinformation or miscommunication," Salahuddin (above) said after the question-and-answer session in Parliament today.
As it is the last day of the current Dewan Rakyat session, Mahfuz Omar (Harapan-Pokok Sena) suggested that the minister in charge of the PSD comes to explain the matter to the House this afternoon.
Police transfer
Salahuddin was followed by Azis Jamman (Warisan-Sepanggar) who called for a minister to explain why the police force transferred nine of its problematic personnel to Sabah.
Nga Kor Ming (Harapan-Teluk Intan) said Sabah and Sarawak are not "rubbish bins" for police officers who committed wrongdoings.
"It should be that disciplinary action is taken (against those officers) to protect the integrity of our public service and so it is mandatory for the minister to come to Parliament to explain this matter," Nga said.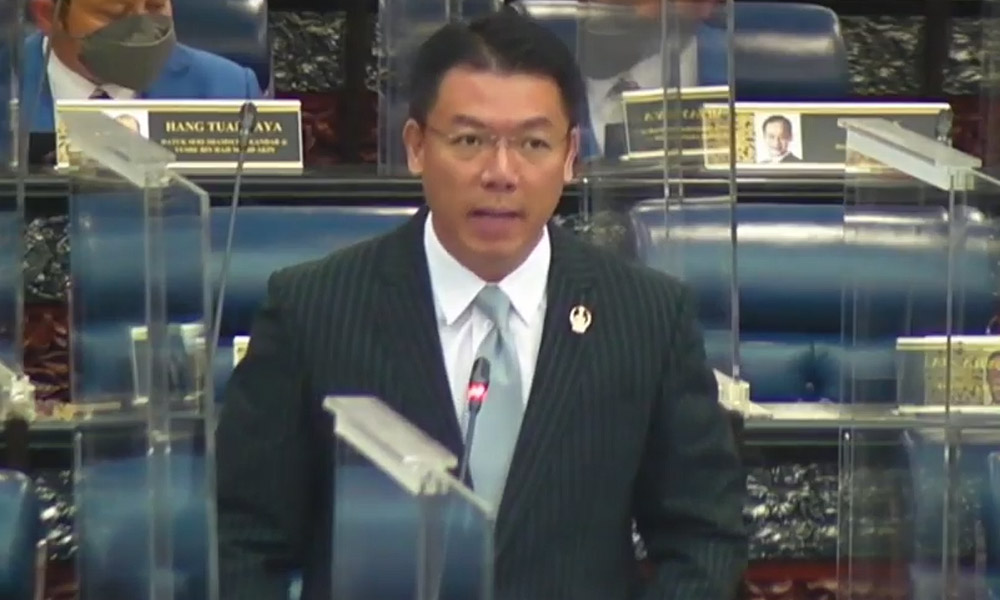 Meanwhile, Bung Moktar Radin (BN-Kinabatangan) said Sabah does not accept such problematic police personnel.
Deputy speaker Rashid Hasnon, who was chairing the session at the time, said he has taken note of their suggestions and will convey them to Dewan Rakyat speaker Azhar Azizan Harun.
The Immigration Services Union of Peninsular Malaysia yesterday said they were disappointed by the behaviour of the PSD director-general who they claimed yelled and uttered abusive words to an immigration officer on duty at KLIA.
However, the PSD countered with their version of the incident, claiming Mohd Shafiq reprimanded Immigration Department officials over alleged breaches in procedure.
Meanwhile, it was revealed two days ago that nine police personnel involved in an extortion racket in Gombak, Selangor, were transferred to Sabah and Sarawak pending investigations.
The Sabah government, along with several opposition MPs, urged the police to explain the transfer. - Mkini