Press freedom group Geramm quipped that dealing with nonsensical statements was among the causes of stress leading to the point of "mental illness" (sakit otak) for media practitioners.
It was responding to Deputy Communications and Multimedia Minister Zahidi Zainul Abidin's (above) remarks yesterday that outgoing Bernama TV staff member Sydney Yap Xi Ni, who had highlighted pay cut issues and other internal problems, might be experiencing "tension, was mentally ill or had fought with anyone".
"Dealing with nonsensical statements is among the reasons why media practitioners are so stressed to the point of mental illness.
"Not only that, stomach, heart and leg issues are all common in media careers, and it is not an excuse to trivialise the issues raised, especially those involving journalists' rights in carrying out their duties safely," Geramm said in a statement on their Facebook page today.
The group added that mental health issues should also not be used as fodder for jokes.
Geramm pointed out that media practitioners are also exposed to the risks of experiencing trauma, anxiety, extreme stress and various other factors affecting mental health.
"Becoming a media practitioner is to deliver the news but let's not forget our own stories," it said.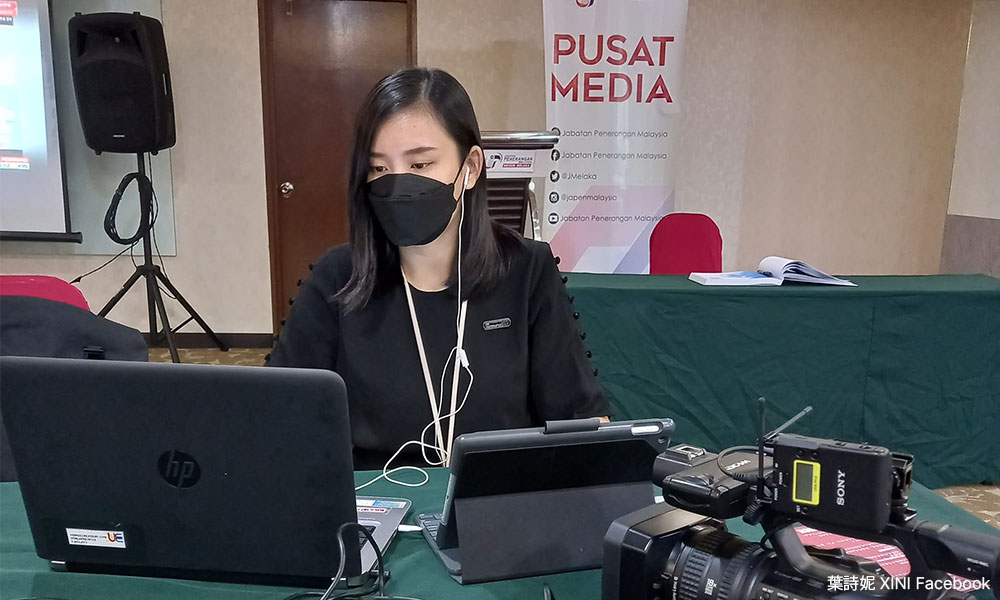 Geramm reminds that it is also the employer's responsibility to provide a work environment and support system to their employees to maintain good mental health.
Bernama had announced on Aug 5 that its 6pm Mandarin news programme would only air from Monday to Friday.
Following this, Yap wrote a lengthy explanation on her Facebook, claiming that there were staffing issues due to low wages, wage cuts, and delays in hiring due to bureaucracy.
Bernama issued an immediate response threatening legal action against Yap for alleged defamation, but its CEO, Roslan Ariffin, who denied most of her claims, later said the threat was supposed to be an internal recommendation, and the issue at hand should be discussed through dialogue.
Yap has since rebutted Roslan's denials and reiterated that Bernama's upper management was not responsive to her previous attempts to raise staff welfare issues.
Zahidi had yesterday commented on this issue, saying that the ministry will not take action against Yap but that they may want to "check her health".
He had also defended the government's practice of hiring contract staff and urged Bernama staff to remain patient with their current salaries.
Meanwhile, Center for Independent Journalists (CIJ) executive director Wathshlah Naidu told Malaysiakini that a deputy minister should not make such "frivolous, insensitive and potentially defamatory" comments against an individual.
This is especially so when that individual had, in good faith, raised issues concerning employment and labour rights, she added.
Wathshlah said the ministry should be investigating the claims of pay cuts and other internal issues brought up by Yap instead.
Similar to Geramm, she said the government should contribute to creating a healthy work environment for media practitioners as they do not want another situation like what the contract doctors for the Health Ministry are facing in terms of securing permanent positions.
"It is really not the answer for how a government agency should procure its services for the long-term, and it has a huge implication in terms of our media sustainability and in addressing the independence and quality of our media in reporting news.
"If the media is being impacted in terms of their salary, and they are in constant fear that they might lose their jobs, and there are issues around promotion, and so on, it is going to impact how they produce news and content," Wathshlah said.
She added that this incident reinforces the need for a Malaysian media council as an entity that would arbitrate on journalistic standards. - Mkini