PARLIAMENT | Opposition leader Anwar Ibrahim has rejected the new Malay-Muslim-based coalition led by former premier Dr Mahathir Mohamad, launched in Putrajaya today.
Addressing the formation of the coalition, he pointed out that Mahathir had 22 months to help the Malay-Muslim community.
"I don't support such an initiative because if he really wants to defend Malay-Muslims, in his 22 months (as prime minister for the second time), he should have helped.
"But the Malays he chose do not really represent Malay sentiments," Anwar told reporters in parliament today.
Earlier today, Mahathir had unveiled a new political alliance that focused on the Malay-Muslim agenda called "Gerakan Tanah Air".
The Pejuang chairperson said the pact would only involve Malay members - including political parties, academics, NGOs and professionals.
"We have only invited Malays, not because of racism, but because our efforts are focused on opposing Umno - the Malay party that has gone astray," he said at a press conference in Putrajaya today.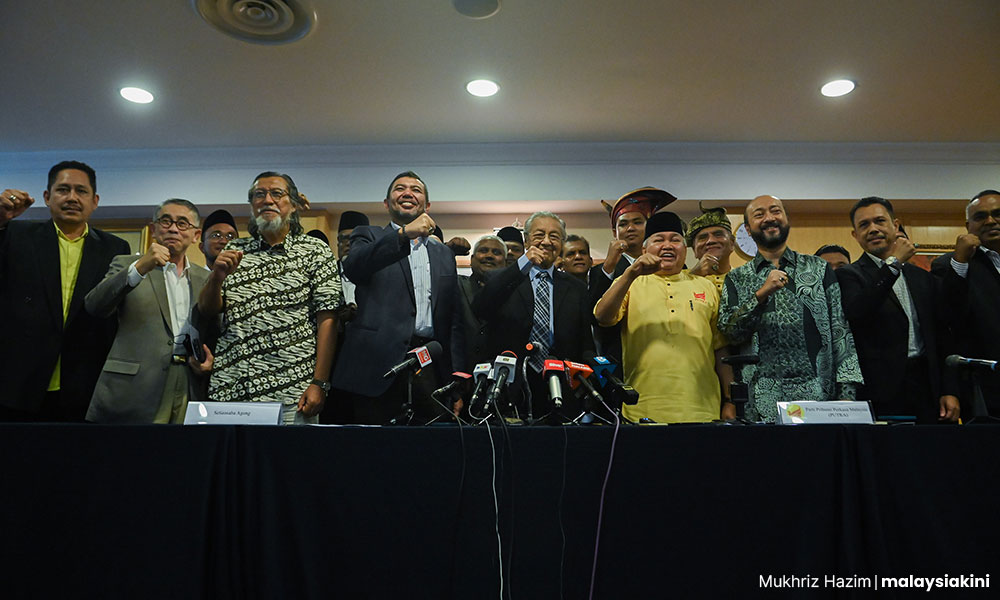 The political movement was supported by four political parties - namely, Pejuang, Putra, Berjasa and Iman.
According to Mahathir, the newly created party will officially register with the Registrar of Societies (ROS) in the near future.
He expressed his hopes that the ROS would approve the movement's application to register as an official party, just as the ROS had approved Umno's application to postpone the election. - Mkini