Top model Alicia Amin came under a different kind of spotlight when she held a placard demanding payment for models at the Kuala Lumpur Fashion Week yesterday.
Alicia (centre), who is also a popular actress, posted a photo of her holding a placard with demands on her Instagram.
"All models this year to be paid within the day. Those still waiting for Andrew's payment from previous years come speak to me," the placard read.
She also shared photos of how her one-person protest had courted attention from the event organiser and auxiliary police stationed at Pavilion Mall, Kuala Lumpur, where the event was held.
Alicia was referring to Kuala Lumpur Fashion Week organiser Andrew Tan, who last week admitted there have been payment delays.
"I can tell you now that they (models) cannot claim we do not pay at all. We may be late, but we do, and will pay," he was quoted as saying by The Vibes at the fashion week's media launch last week.
He also said the organiser may have difficulty paying on time because there are "delays from the clients' side", the website reported.
Continuing with her action on Instagram after walking the runway yesterday, Alicia, 27, urged all models who are not paid within 24 hours to contact her.
Young models fear voicing out
She, however, clarified that she has not been owed any money but is doing this to ensure all models are paid their dues.
"I am not owed any money but I do this because I remember how scary and isolating it was as a young freelancer trying to balance getting what's rightfully mine and the opportunity to be booked again. It's a hard place," she said on Instagram.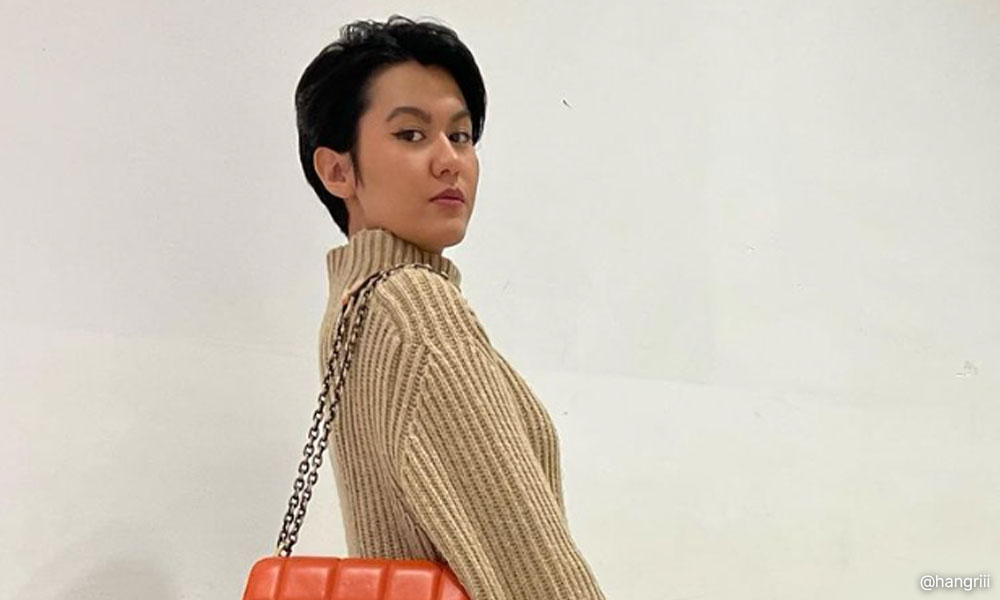 Having worked 12 years in the industry, Alicia said she stood alone yesterday because she did not want to risk anyone else's career or reputation.
She added that her protest does not mean she is not supporting designers participating in the fashion week.
"I can disagree and protest against terrible paymasters and still support my beloved designers who built my career because these two entities are not the same," she said.
Threatened to sue
The protest was lauded on Instagram account pageantchic, which reports on current affairs in the beauty pageant and modelling industry.
"Local supermodel (Alicia) bravely held a solidarity placard for models who are still not paid since the start of Kuala Lumpur Fashion Week a decade ago.
"Even though her action was blocked by the mall operator, this move to protest peacefully is needed to uphold the rights of the oppressed," it wrote on Instagram.
It also hashtagged the photo of Alicia holding up the placard as "iconic".
Photos of her protest were also shared by others in the modelling and entertainment industry, who claimed they were also owed payment.
This is not the first time Alicia was speaking up against the issue of delayed payment for models.
Earlier this month, Alicia told Sinar Daily in an interview that she rallied in 2019 to ensure younger and new models get paid.
While she was usually paid upfront, Alicia said many other models were left hanging "until today, despite my many conversations with (Tan)".
"In 2013, after refusing to pay me for over a year, I threatened to sue as my mother is a lawyer.
"After that, they refused to work with me until 2019, when I became more established," she was reported as saying. - Mkini