The Prime Minister's Special Envoy to China Tiong King Sing today condemned the two-day visit by US House speaker Nancy Pelosi to Taiwan earlier this week, saying the trip undermined regional stability.
In a statement today, Tiong, who is the Bintulu MP, said the US has violated the 'One China' principle and the China-US 'Three Joint Communiqués'.
"The Covid-19 pandemic and Russia-Ukraine war are not over yet and the world is working hard to revive the economy and maintain peace.
"At this critical time, we need to do everything in our power to maintain stability and avoid any moves that would cause division," he said.
Malaysia and China, Tiong (above) said, are committed to mutual respect for national independence, sovereignty, and territorial integrity.
He said Taiwan is an inalienable part of China and that Malaysia adheres to the 'One China' principle, adding that only the Chinese government should represent all parts of China.
"The government of the People's Republic of China is the only legal government representing the whole of China and supports the peaceful development and harmonious coexistence of cross-strait relations."
Tiong urged Western countries not to practise double standards in the issues of Taiwan and Ukraine.
"On the one hand, they condemn Russia, protest Russian aggression against Ukraine, and call for Ukraine's sovereignty, but on the other hand, they intend to interfere in the internal affairs of the Taiwan Strait region and use Taiwan to divide China.
"Malaysia hopes the situation will ease as soon as possible and we urge the US to deal with the matter with caution," he said.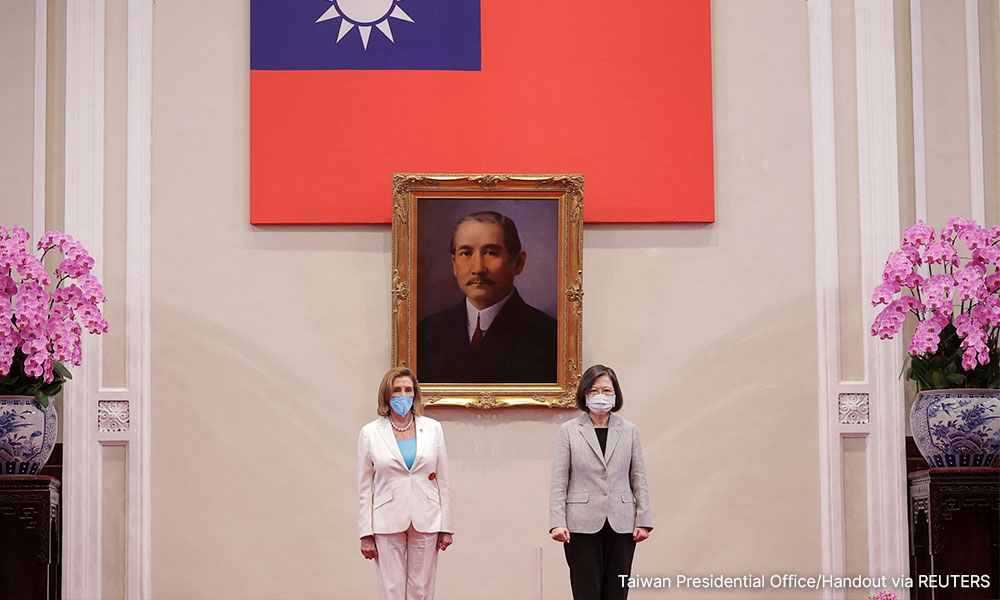 Pelosi, who kicked off her Asia trip last week, arrived in Malaysia on Tuesday morning and later made an unannounced two-day visit to Taiwan despite repeated warnings from China.
She is the most-senior US political leader to visit Taiwan since 1997.
After attending a meeting with Taiwan President Tsai Ing-Wen on Wednesday, Pelosi pledged solidarity with Taiwan and hailed its democracy.
While Tiong took a strong stance in slamming the US, Putrajaya, particularly Foreign Minister Saifuddin Abdullah, resorted to a softer approach in addressing the issue.
Saifuddin said on Wednesday that Malaysia was monitoring closely the developments in the Taiwan Strait after tensions erupted between China and the US following Pelosi's visit to Taiwan.
"So, without going further, I would just reiterate the fact that we want everyone concerned to look at the situation and address it in the best way," he said. - Mkini